Is The Burial Based on a True Story?
"The Burial" Isn't Just a Courtroom Drama — It's Based on a Real Story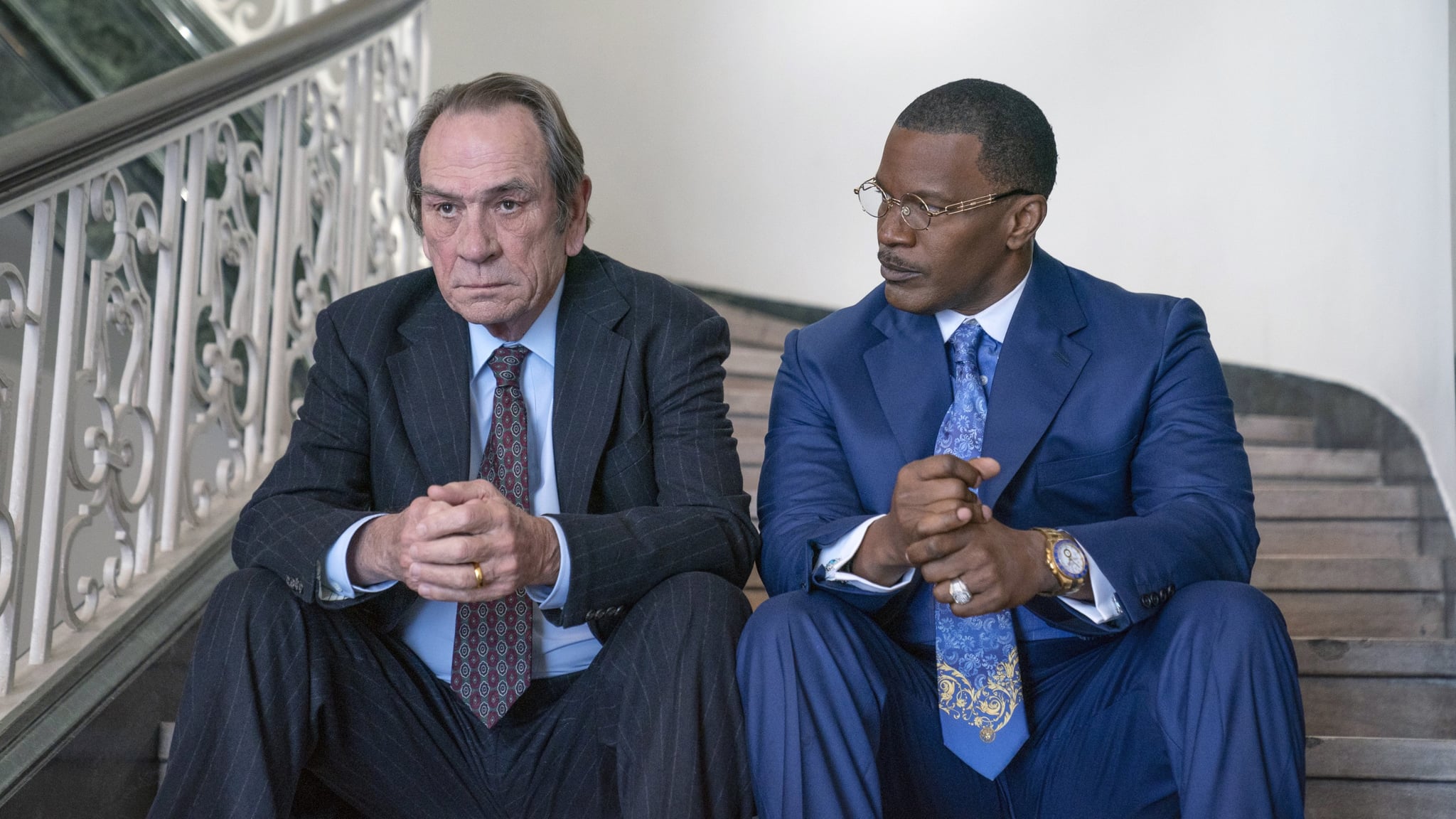 We all love a good David and Goliath story, and the upcoming movie "The Burial" feels like exactly that. Starring Jamie Foxx as an unconventional lawyer who takes on a career-making case against a mega-company, it's a story that seems made for the big screen. In fact, it's not just a perfect Hollywood tale — it's based on a true story of some very driven people going up against seemingly impossible forces.
Who Is Willie E. Gary?
"The Burial" is based on a true story, which was first reported in a 1999 piece in The New Yorker by Jonathan Harr. It centres on Willie E. Gary (played by Foxx), a larger-than-life lawyer who rose out of seemingly impossible circumstances to handle notable, even outrageous cases. Born into poverty, he worked his way up in spite of obstacles that often seemed to throw his plans off track, such as getting rejected for a football scholarship on the very last day of training camp in college. In college, he started a lawn business to support himself.
After attending law school, he passed the bar exam on his first try, and he began working for the Office of the Public Defender. He got thrown into the deep end in his very first week, becoming defence counsel on a murder trial, then was let go after funding cuts meant there was no money to keep him on as a public defender. Harr's article then narrates how Gary opened his own law firm, where he began making a name for himself with unconventional approaches and big wins, including winning a $225,000 settlement against an insurance company.
The True Story Behind "The Burial"
Gary's career is most famous for a 1995 case, which became the subject of "The Burial" in print and now on screen. Jeremiah O'Keefe, a Mississippi funeral-home owner, hired Gary to sue Ray Loewen and his rapidly expanding business that was snapping up funeral homes and putting smaller businesses, like O'Keefe's, out of business.
The conflict began, according to an account in The New York Times, when O'Keefe fulfiled a long-held family promise to buy back his family's home, which was lost during the Great Depression, and turned it into a funeral home. When the Loewen Group came to town, it followed a familiar and infuriating pattern: deliberately undercutting prices in its new markets until its local competitors closed, then raising the rates under its new monopoly.
In court, O'Keefe alleged that Loewen's business practices were part of a larger — and fraudulent — pattern to build a larger, multistate monopoly on the funeral-home business. Gary represented O'Keefe, using his usual tactics (such as initially asking for a settlement of $125 million) to his client's advantage. In the end, it seemed Gary's representation worked wonders — as did the simple fact that the Mississippi jury didn't look fondly on an out-of-town mega-businessman trying to take advantage of small, local family businesses. In fact, the jury went far beyond the settlement that Gary initially asked for, awarding O'Keefe $500 million in damages.
The story has an even more ironic twist in the end: according to The New Yorker, Loewen's company eventually went bankrupt, in part due to the massive hit taken by this lawsuit. O'Keefe actually purchased some of the company's assets — using the money he got in the settlement.
"The Burial" Trailer
"The Burial" hits theatres on Oct. 6 and then will begin streaming on Amazon Prime Video on Oct. 13.