The Cabins' Contestant Amani on Her Experience
The Cabins Contestant Amani Bouri on How She Prepped For The Show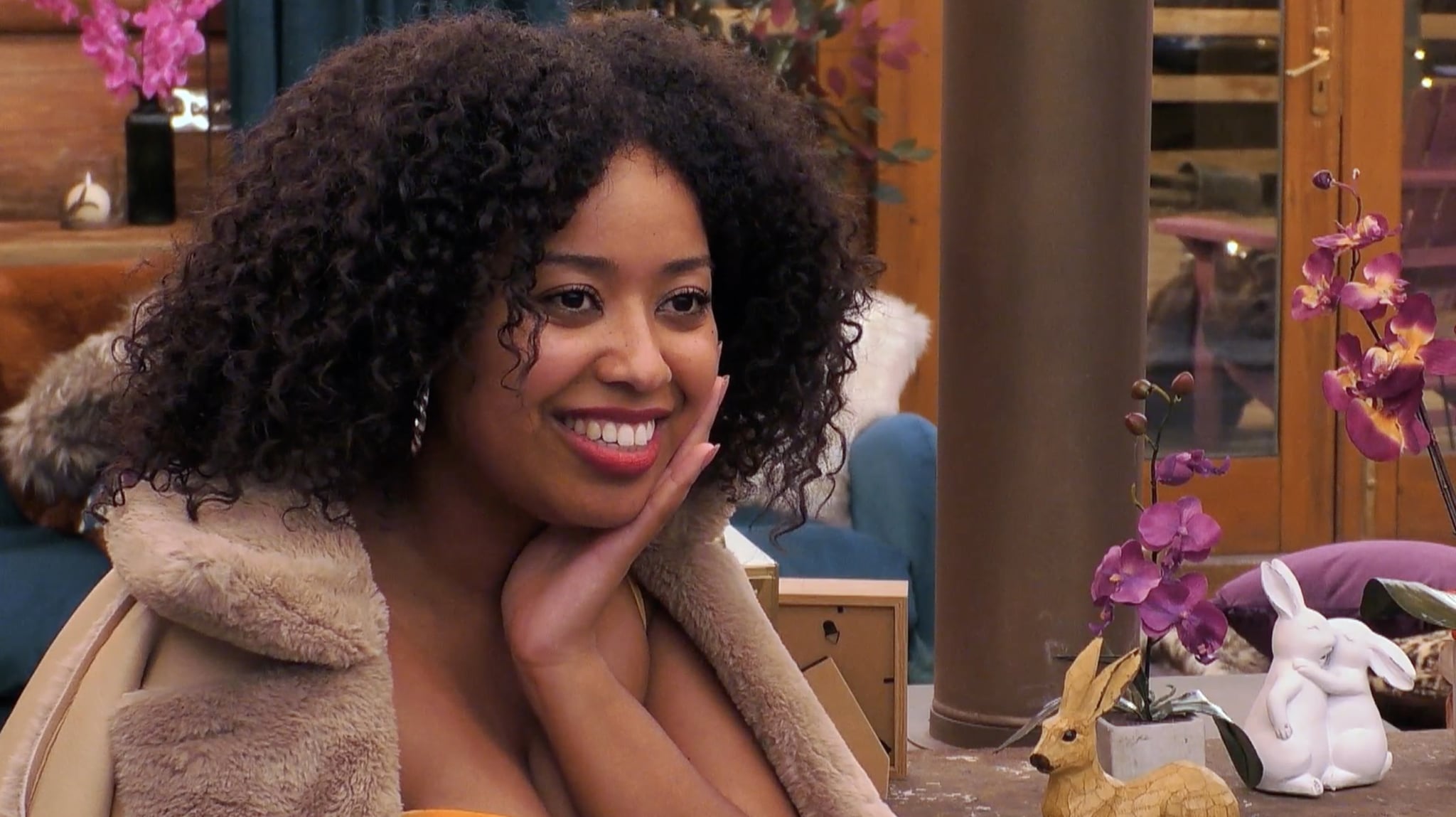 The Cabins is ITV2's brand-new dating show that first aired in January 2021. In place of Love Island's winter edition, which was cancelled due to the coronavirus pandemic, we were given the gift of normal people meeting in cosy cabins with 24 hours to decide if their date was a match. The show had a majority of viewers unsurprisingly comparing it to Love Island, however we noticed a number of differences, one of the most noticeable being that these contestants actually had contact with the outside world and wore clothes that were a bit more substantial than bikinis.
More importantly, however, the show is much more inclusive. It doesn't just feature straight couples and it seems to be much more considerate of its participants' mental health. There aren't any surprise guests, group-dividing challenges, or opportunities to couple up with other people's partners, which, to us, seems like a very welcome change. We caught up with Amani Bouri, a contestant from series one of The Cabins, to chat about her experience on the show.
POPSUGAR: How did you first hear about the show? Were you approached to join the cast?
Amani Bouri: I had walked away from a five-year relationship and told myself I'd heal and get my sparkle back; this opportunity arose and I thought why not give it a go! It's funny how fate works.
PS: Do you think shows like The Cabins and Love Island are helpful opportunities for young people struggling to meet someone?
AB: The show seemed to be a great way to meet someone new in a cosy environment, and the idea of spending 24 hours with someone on a first date was exciting!
PS: How does the show work, do you know anything about the person you're going to be matched up with?
AB: No! Everything is very organic — it's honestly the most public blind date ever!
PS: What do they tell you about using your phone; do they block out certain apps? Are phone calls monitored?
AB: We had a few trusted friends on our phones to message for advice on our dates, but that's it.
PS: Any style tips for anyone preparing for a few days away in a cabin? How did you decide what to pack?
AB: I loved deciding what to wear! I've always said that an outfit can make or break a moment, and a first date really is the moment.
I would recommend mixing cosy essentials with luxe textures like silk and satin, especially for the evening. Forget just packing your standard joggers and instead pair them with something that makes you feel good, like a figure-hugging bodysuit or a bodycon dress. I loved the off-the-shoulder jumper I wore with a silk skirt, and when I wore it, Terelle joked that I looked like Olivia Pope. I took that as a massive compliment — I adore her and her wardrobe!
PS: Did you have any preconceived ideas about dating shows before The Cabins? Has that changed?
AB: I really didn't think about going on a dating show before, but I always loved to watch them. For me, I loved to watch the spark happen.