The Kissing Booth 2 Dance Scene Behind-the-Scenes Video
Wait, That Iconic Dance Scene From The Kissing Booth 2 Wasn't Actually Filmed in an Arcade?!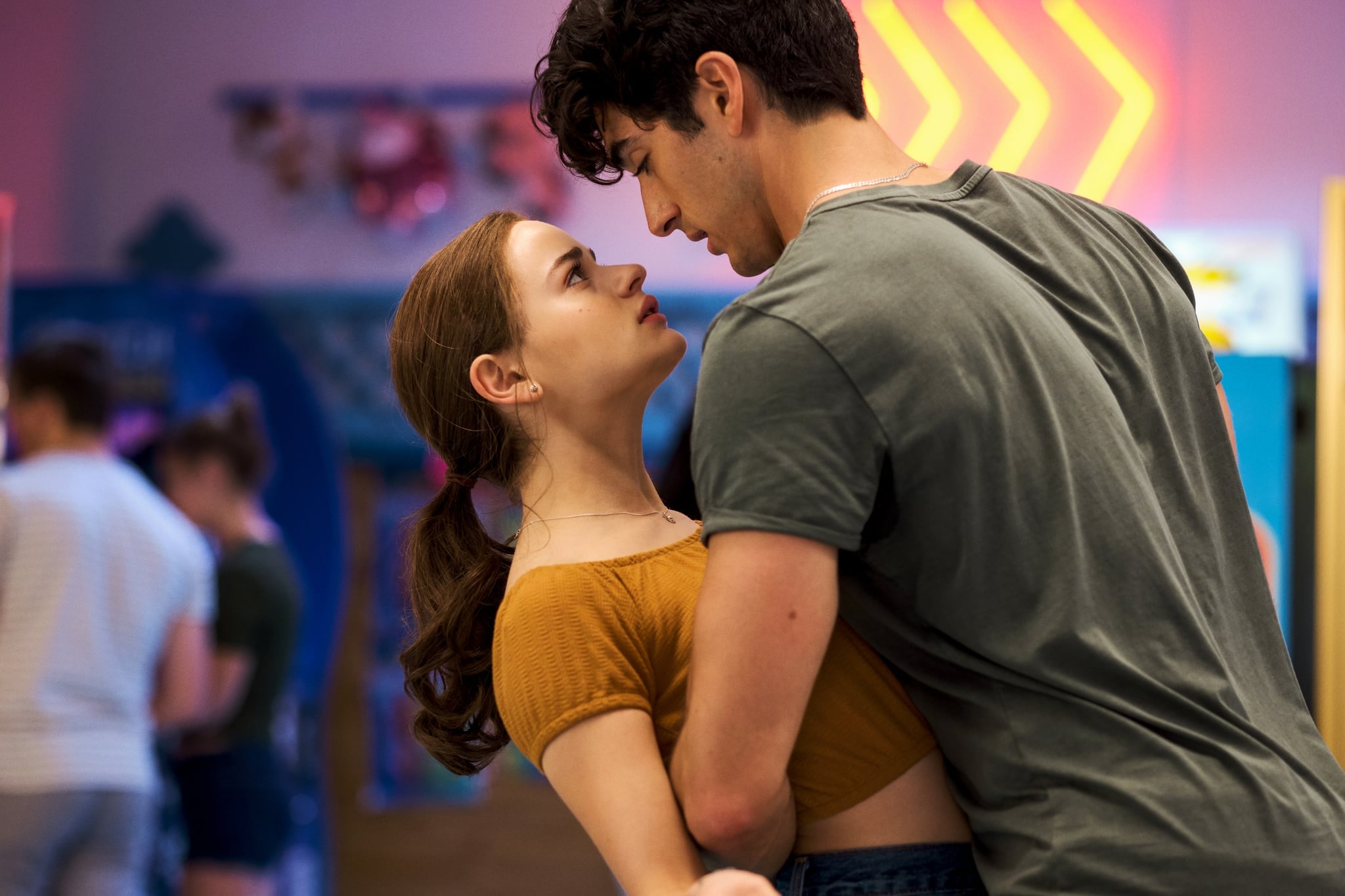 Whether you're into Marco and Elle or you're Team Noah all the way, you have to admit Elle and Marco's epic routine during that big Dance Dance Revolution contest is a standout scene from The Kissing Booth 2. Their smooth dance moves combined with their intense chemistry definitely had me pressing rewind more than once, and luckily, Joey King just posted a full version of the epic moment on her IGTV on Friday.
Fans were not only shook that the iconic DDR scene was shot in front of a green screen and not an arcade like they'd imagined, but also excited to relive the adorable moment in a stripped down setting. I mean, who would say no to more Elle and Marco? "This is the full version that we shot of the final arcade scene with Marco and Elle," King wrote in the caption. "We danced the entire day which was killer on my shin splints but my dance partner made it all worth it. This was a really exhausting day but more fun than anything else. I miss this a lot 🥺❤️." Check out the full video below to fall in love with Elle and Marco's romance friendship all over again.