Singer Tiana Blake on Her Journey and Influences Interview
On Our Radar: R&B Artist Tiana Blake Is About to Get Very Comfortable on Stage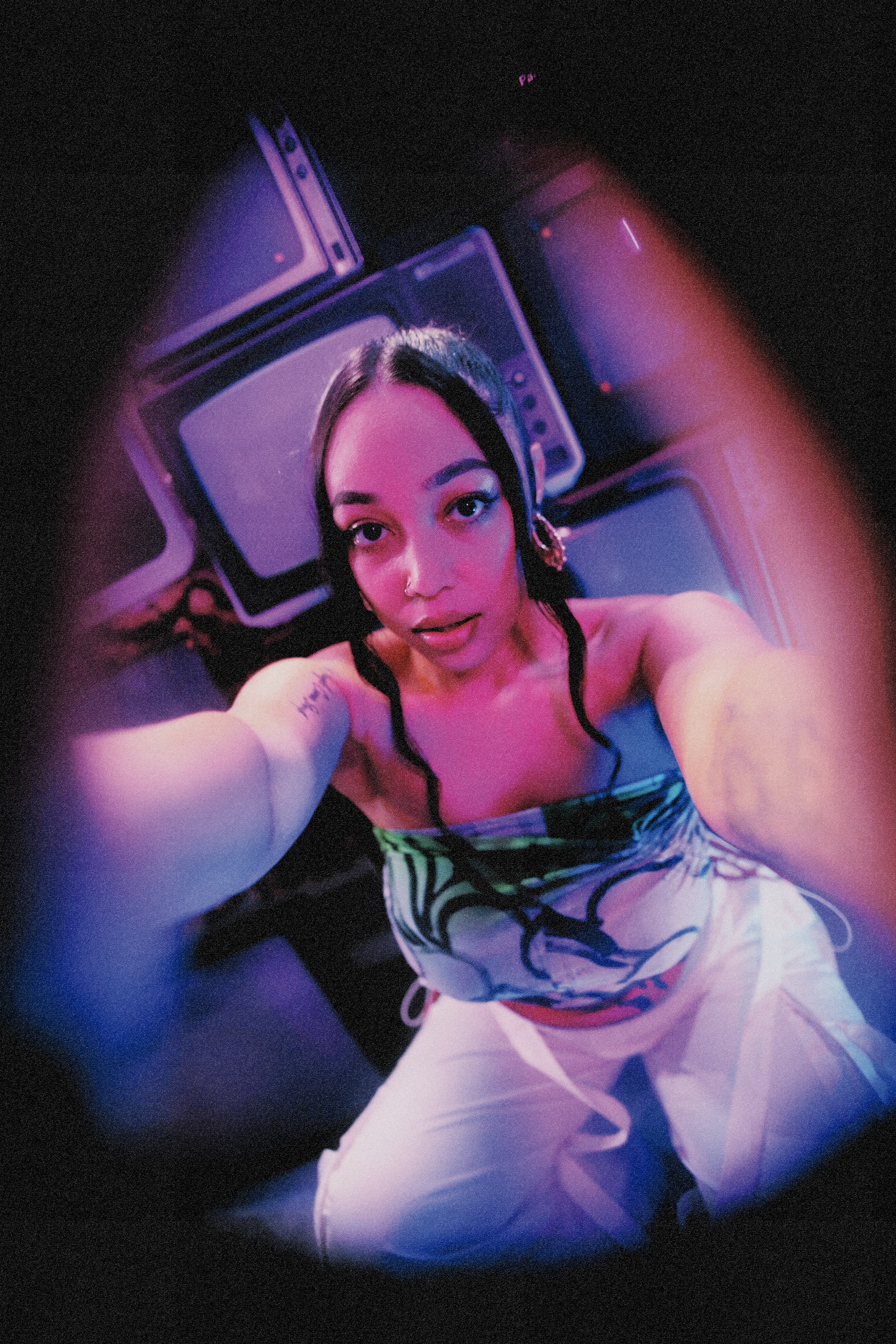 The world is run by the patriarchy. That's what Jamaican-Irish singer Tiana Blake believes, and when it comes to the music industry, sadly it's no different. Blake's singing career began when she started spending weekends training at the prestigious BRIT school, and since then she's been working up to the release of her first-ever mixtape. Being an emerging woman artist undoubtedly has its challenges, and we caught up with Blake to talk about what her journey into the industry so far has been like, and what's next for her.
When it comes to being a woman in the industry, Blake said that "it's definitely changed from what it used to be. There's now a lot more women in the music industry that are thriving and are really successful, so I do think it has changed but I don't think it's fully equal yet."
In terms of her own path, Blake's always known that music was what she wanted to pursue, but she struggled to escape from the traditional nine-to-five trajectory that many of us find ourselves in. "People don't really take creative aspirations seriously in society. You're expected to go to school, go to college, go to uni, and then get a normal nine to five. When I expressed how I felt to my family and my mum, they were all supportive. It was more the outside people, people I didn't know, that I don't think took it seriously", the singer told POPSUGAR.
Blake's career started because of a family friend who ran into a US-based A&R representative (artists and repertoire) that was visiting London at the time, and connected Blake with her first manager at age 16. Eventually, that same A&R rep started his own label here in the UK, which is how Blake managed to start building her team. "It was hard to try and stay positive, and music as an industry is really hard to get into", the singer said, adding that "I'm really lucky because I'm able to do this full time, but back then I never knew if I would get to a point where I would be able to."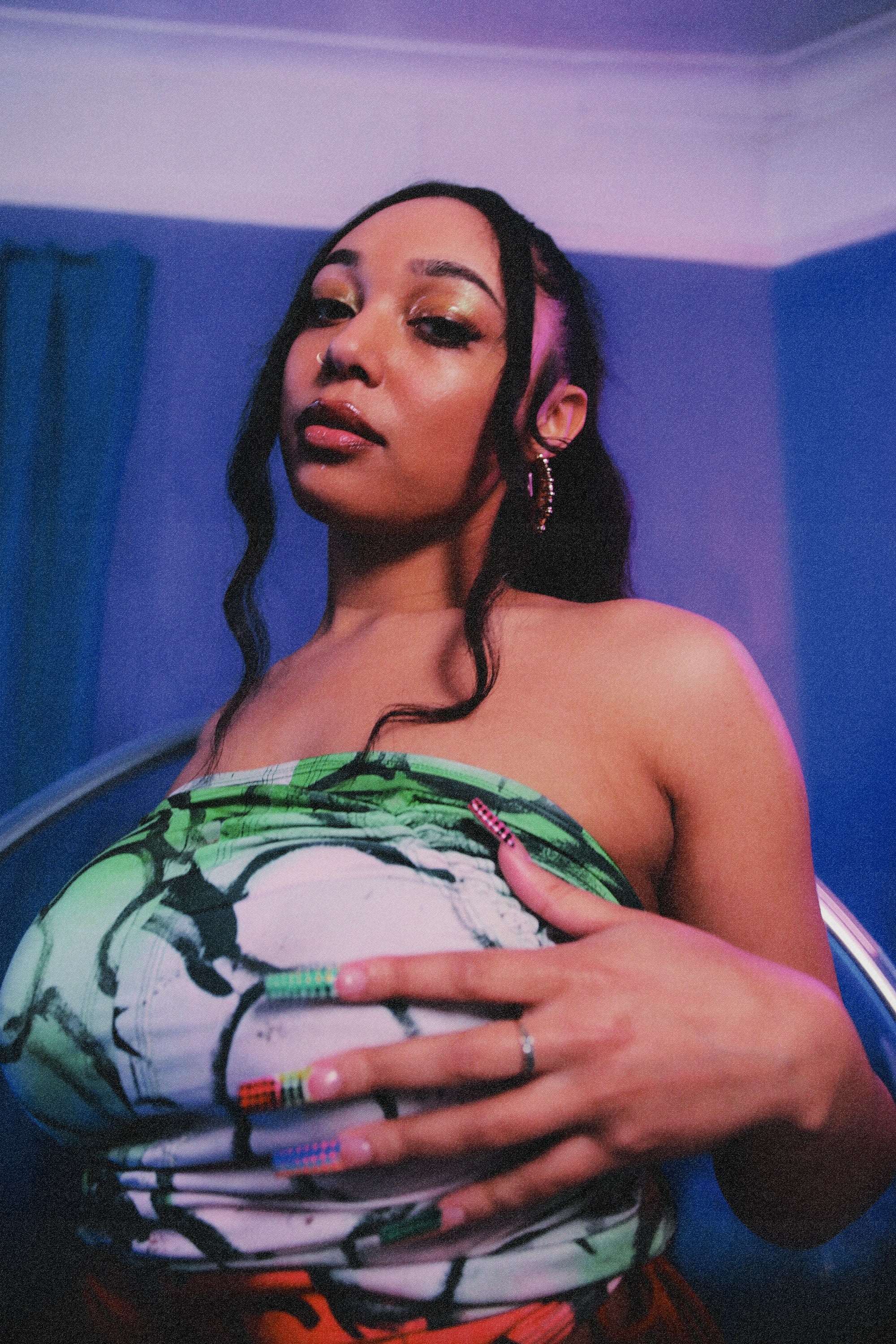 On the topic of Blake's influences, she said that her mum is at the top of her list. A singer herself, she'd often take a young Blake to studio sessions that inevitably kickstarted her love of music early on in her life. R&B is the genre that Blake most sees herself fitting into, and it's particularly the '90s and early 2000's eras that inspire her musically, with Brandy being her ultimate inspiration.
Like for many of us, Blake used lockdown as a chance to take a break from her day to day and eventually, to learn some new skills. "It's gone in waves for me, I've loved it and then I've hated it," the singer explained. Aside from getting into gaming and trying to work out, Blake's one of many musicians who have managed to get a studio set up in their homes, so she's been able to write and record music throughout the pandemic. Social media has played its part, too, but for her "it's kind of a gift and a curse, and in lockdown it's been really, really hard. I think everyone's been trying to just exhaust every avenue of social media to try and engage, and connect with people and it can be exhausting."
Looking to the future, Blake hopes to release her first ever mixtape in June, and get back to performing live as soon as it's possible. "I'm really excited to release my first body of work, but then I really want to just get into doing some live stuff and start to get more comfortable on stage", she explained, adding that "the live experience is incomparable. It's so different to just listening to music. It's a whole experience, I really do miss it."
Image Source: Q-STAR®️