Are Tobey Maguire, Andrew Garfield Returning to Spider-Man?
So, Are Andrew Garfield and Tobey Maguire Returning to Spider-Man? We Need Answers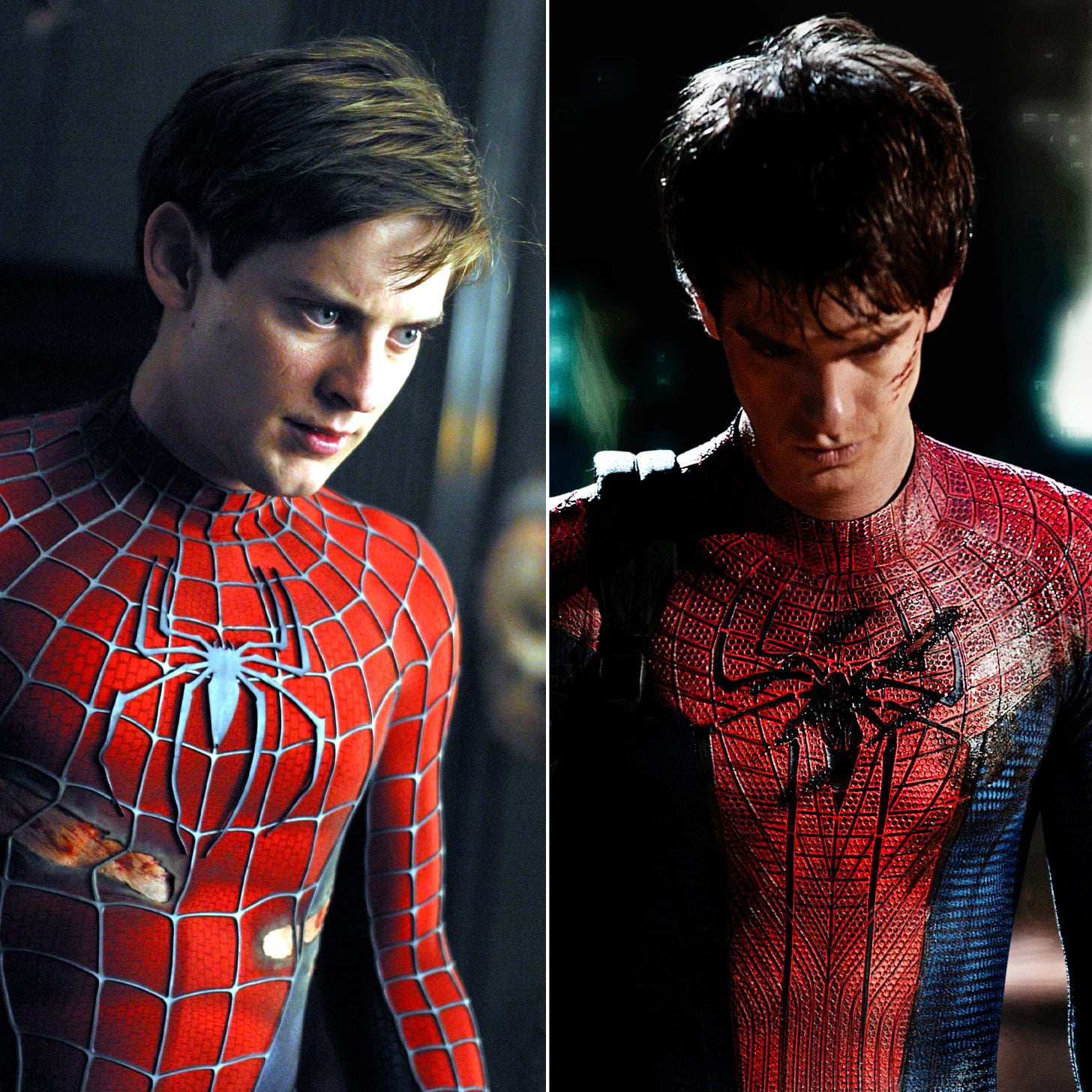 As the premiere of Spider-Man: No Way Home nears, there's one burning question on fans' minds: will former Spider-Man stars Tobey Maguire and Andrew Garfield make an appearance in the new multiverse film? This theory hasn't been confirmed by Sony, but fans are speculating that it's a strong possibility after supposed photos from the movie surfaced online on Nov. 8.
One shot seems to show all three Spider-Man stars — including Tom Holland — standing side by side with their masks off. And fans are convinced that the alleged photos from the upcoming movie are genuine, considering Sony previously filed copyright claims against the unauthorized images shared online. More than that, a Collider report from 2020 suggested that cast members from the two previous Spider-Man film franchises may have signed deals to return — this includes Garfield, Maguire, Kirsten Dunst, and Emma Stone — though that hasn't been confirmed either.
Holland avoided confirming their reported appearances when previously asked about the last time he was around any of the former franchise stars. "I've never met Kirsten Dunst," he told Variety. "I met Andrew once, I met him at the BAFTAs. He was lovely. He was a really nice bloke and we had a nice chat. It was quite soon after Spider-Man: Homecoming had come out. He was really positive and nice. I've bumped into Tobey a few times at different parties in LA. He was really nice. They seem to be lovely, really nice people. I hope they enjoy our movies. I hope they enjoy our Spider-Man's."
The last time we saw Maguire in the Spider-Man franchise was in Spider-Man 3, and for Garfield, he last portrayed Peter Parker in The Amazing Spider-Man 2, so it would surely be a pleasant surprise if the two returned to reprise their respective roles. The many rumours surrounding Spider-Man: No Way Home have yet to be verified by Sony, but fans seem to have already convinced themselves that Holland, Maguire, and Garfield will all share the screen in the MCU Spider-Man trilogy. The film hits theatres on Dec. 17, so until then, we'll be waiting to get actual confirmation on all the hearsay.