When Does WandaVision Premiere on Disney+?
Happy Holidays to Us: Marvel's WandaVision Will Likely Premiere on Disney+ in December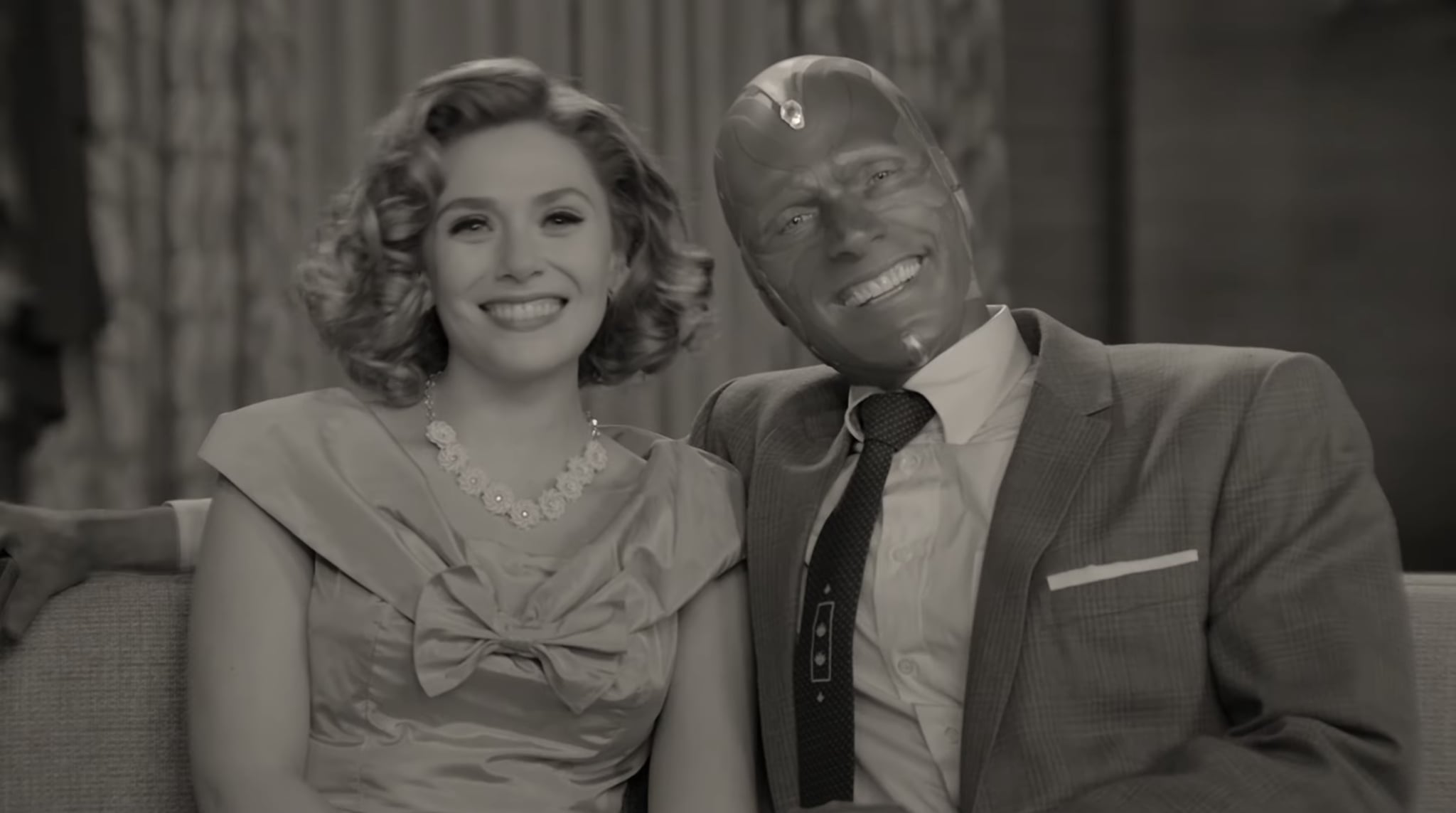 Disney+ released the official trailer for its upcoming Marvel series WandaVision on Sept. 20, and the minute-long video has us asking one big question: when is the series coming out!?
When we first got a look at the show during the streaming service's Super Bowl ad spot, the series didn't have a release date. The Falcon and the Winter Soldier was slated to be the first of Marvel's television series to drop on the site, originally meant to air in August 2020 before COVID-19 hit. Production on the show's reshoots was delayed twice due to the pandemic and earthquakes on-location, which resulted in Marvel moving the premiere date for the Anthony Mackie and Sebastian Stan series to 2021, WandaVision's original air date.
This pushes WandaVision to the forefront of Marvel's TV releases and although the trailer released during the Emmys simply mentions the series would be "coming soon" to the streaming service, it'll likely premiere in December 2020. It was moved from its 2021 date back in February, and since there hasn't been any news of pushback, it's safe to assume that month still stands. The series will consist of six episodes and be the first series in Phase Four of the MCU. Watch the trailer for WandaVision ahead and get ready for things to get weird in December!