"WAP" Is First Female Rap Collab to Reach UK Number One
Megan Thee Stallion and Cardi B's "WAP" Becomes First Female Rap Collaboration to Reach UK Number One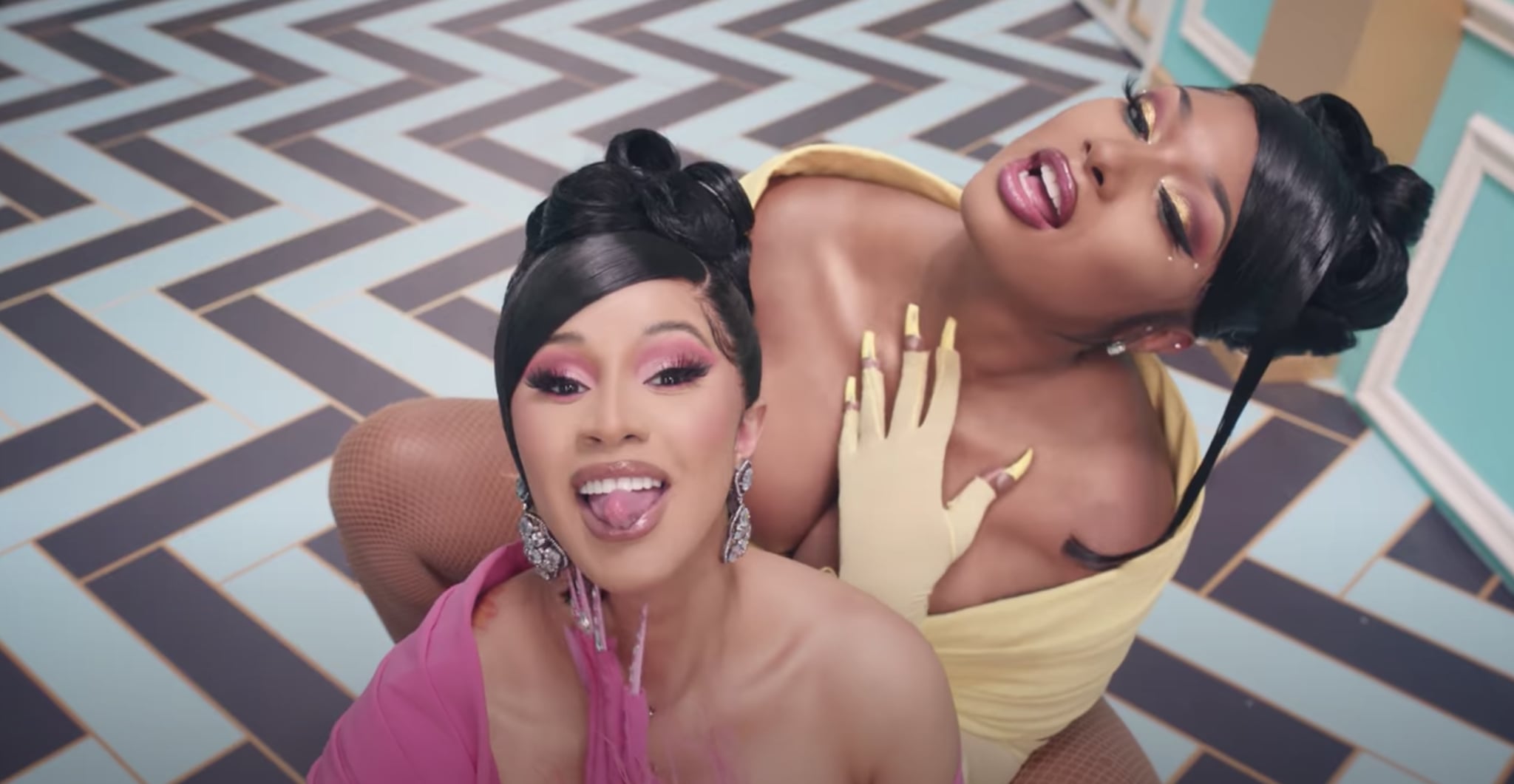 After four weeks blasting over our radios, Megan Thee Stallion and Cardi B's single "WAP" has finally reached number one on this week's UK Official Singles Chart. Thanks to 65,000 charts sales and 8.5 million streams, "WAP" jumped to number one after spending two weeks in the second spot. And it's not just a No. 1 track the duo is celebrating; this also marks the first female rap collaboration to ever reach the top spot in the UK.
Their UK chart-hitting success comes after criticism that the track was too explicit and overly sexual. However, with the criticism came huge celebration and support for Megan and Cardi using the song and accompanying music video as a way to reclaim their sexuality as Black women and spearheading a new wave of female empowerment.
Since dominating the charts, "WAP" has been a source of inspiration for many: it's been reimagined as a classical masterpiece, as well as an epic workout.
Aside from bringing to life an incredible track and being full of some of the best famous cameos, the video also gave us so much hair and makeup inspiration — which we'll be talking about well beyond 2020. Congrats to the epic duo that is Megan Thee Stallion and Cardi B.