Watch the Schitt's Creek Season 6 Trailer
The Trailer For Schitt's Creek's Final Season Has Arrived, and So Have My Tears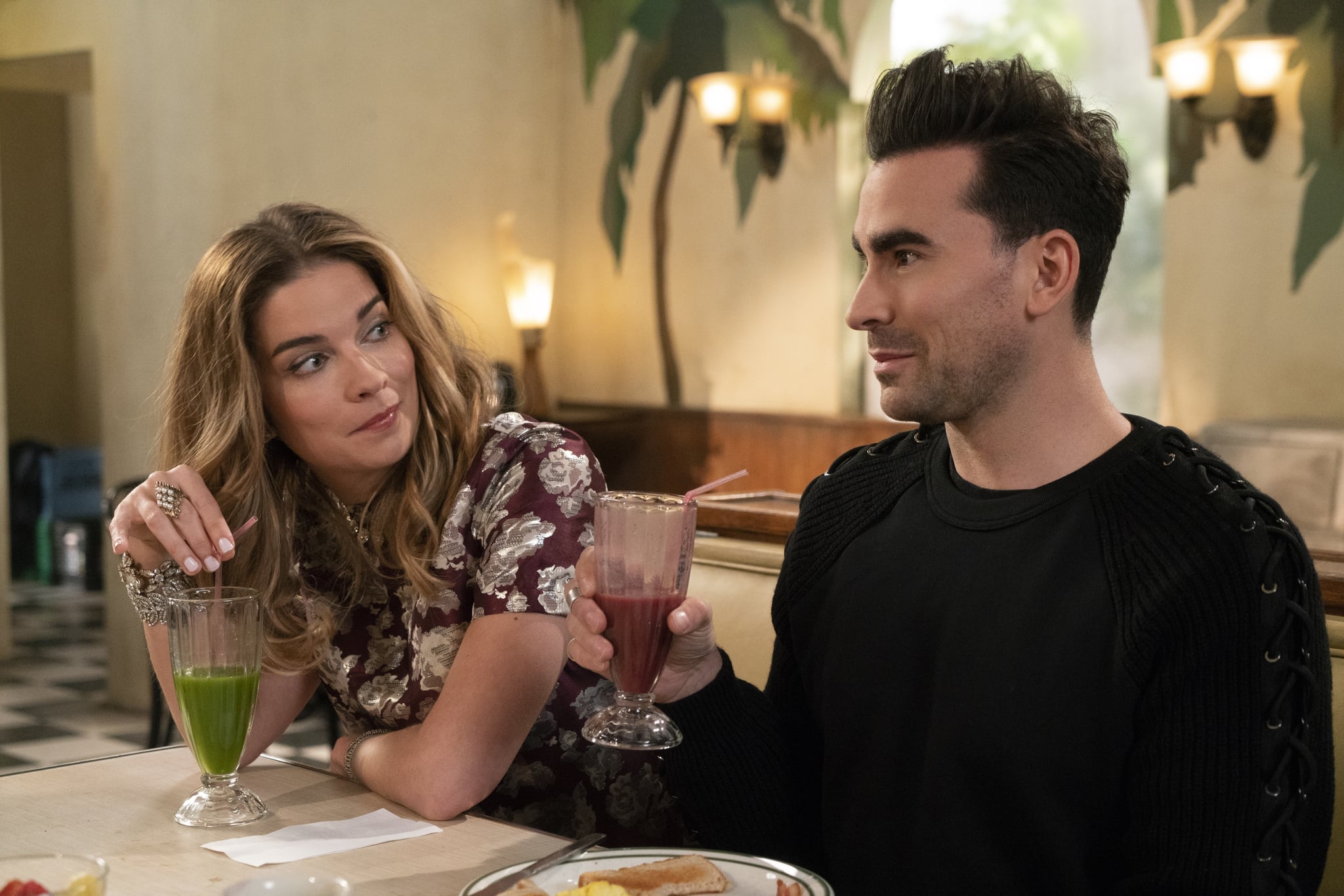 Well, we all knew this moment was on the horizon: Schitt's Creek is coming to an end. But on the bright side, it's not over just yet!
So far, co-creator and star Dan Levy has only shared a look at season six in the form of an emotional trailer featuring the Rose family, Stevie, and Patrick as "Love Like a Sunset Part II" by Phoenix plays in the background. "Here we go, friends," Levy captioned a tweet with the new footage, as well as sharing that the final season will premiere on CBC and Pop TV on Jan. 7.
Here we go, friends. @SchittsCreek final season. Jan 7 on @CBC and @PopTV. ❤️ pic.twitter.com/07R93Xa5Te

— dan levy (@danjlevy) November 18, 2019
Are you crying? Because I'm definitely crying, and I have zero shame about it. The beloved comedy's sixth and final season will see the return of the full cast, led by Eugene Levy as Johnny Rose, Catherine O'Hara as Moira Rose, Dan Levy as David Rose, Annie Murphy as Alexis Rose, Noah Reid as Patrick Brewer, Emily Hampshire as Stevie Budd, and Dustin Milligan as Ted Mullens. Chris Elliot, Jenn Robertson, and Sarah Levy all are expected to return as well.
As for what the storylines will be like in season six? We're guessing the new episodes will deal with the fallout from some of the major plot points left hanging at the end of season five — Moira's movie (and comeback) is shelved, Alexis is headed to the Galapagos with Ted, and David and Patrick are engaged. Although the Roses' days of trying to escape their small, odd, and hilarious town are far behind them, we imagine the last season will deliver plenty of surprises.