What Is Netflix's The Princess Switch: Switched Again About?
Want More Vanessa Hudgens? Then You'll Love The Princess Switch Sequel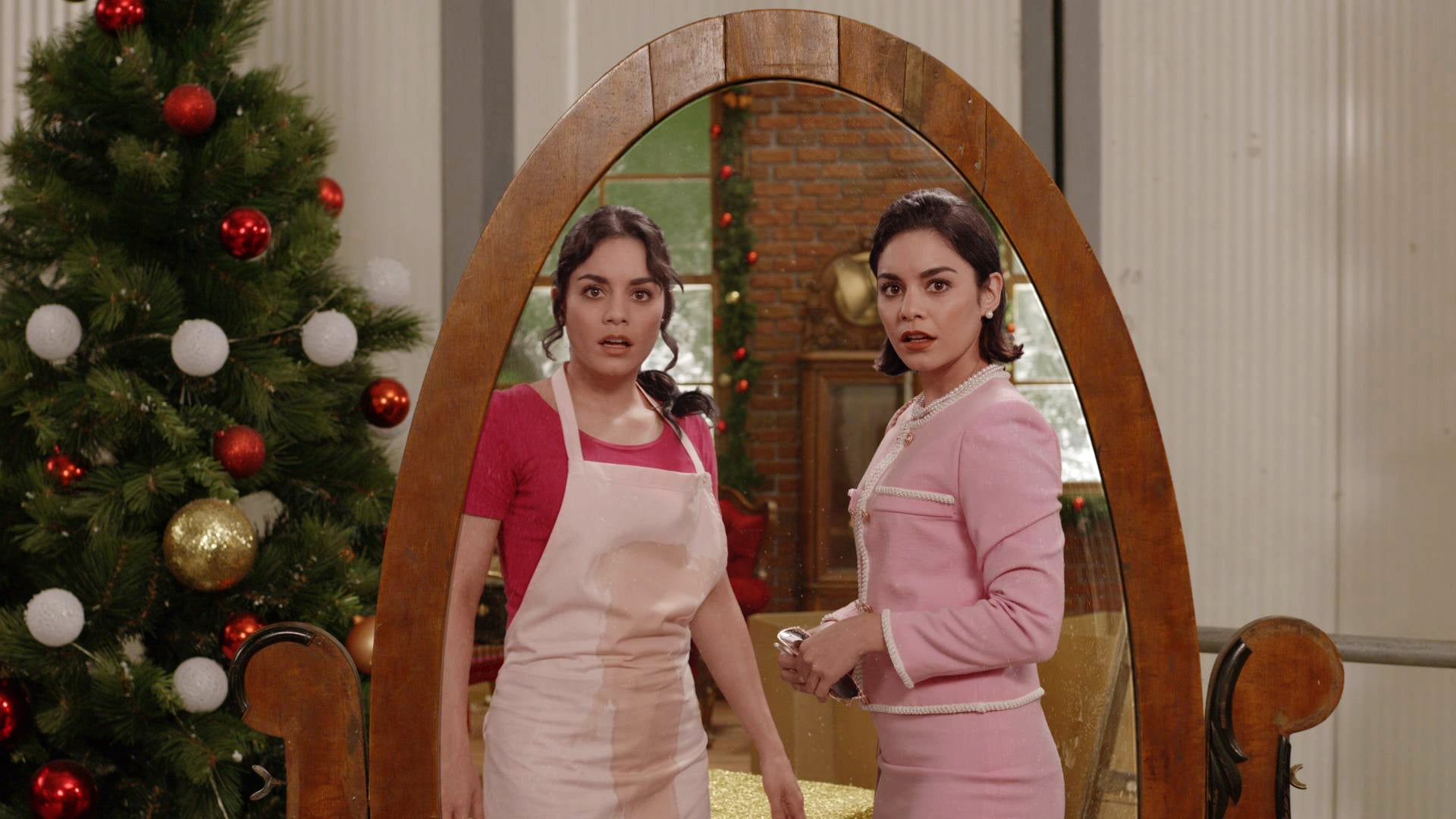 If you thought Vanessa Hudgens was done with Netflix rom-coms, you have another thing coming. Not only does the 30-year-old actress have a time-travel holiday rom-com premiering this November, but she's also bringing us back to Montenaro! The The Princess Switch actress is reprising her double role as Duchess Margaret Delacourt and her "commoner" lookalike Stacy De Novoin in the sequel, The Princess Switch: Switched Again.
The streaming giant announced on Twitter on Oct. 29 that Hudgens will return as the star and producer of the follow-up film that follows Duchess Margaret after she unexpectedly inherits the throne. Duchess Margaret also hits a rough patch with her sous-chef beau, Kevin, and looks to Stacy to save the day. That is, until a new lookalike, party girl Fiona, foils their plans. Yes, that's right, another lookalike has entered the chat!
Since The Princess Switch ended with Stacy's marriage to Prince Edward, we're guessing that Switched Again will take place after another time jump that hopefully explains how one unexpectedly inherits a whole throne. And at some point, one of these women need to check out 23andMe, because there are only so many lookalikes we can meet before people start wondering if this is a science experiment gone awry. Either way, we're always happy to indulge in another one of Netflix's cheesy holiday rom-coms with plenty of cheer.