20 Things We Hope to See on Never Have I Ever Season 2
Wondering What Season 2 of Never Have I Ever Will Be About? Us Too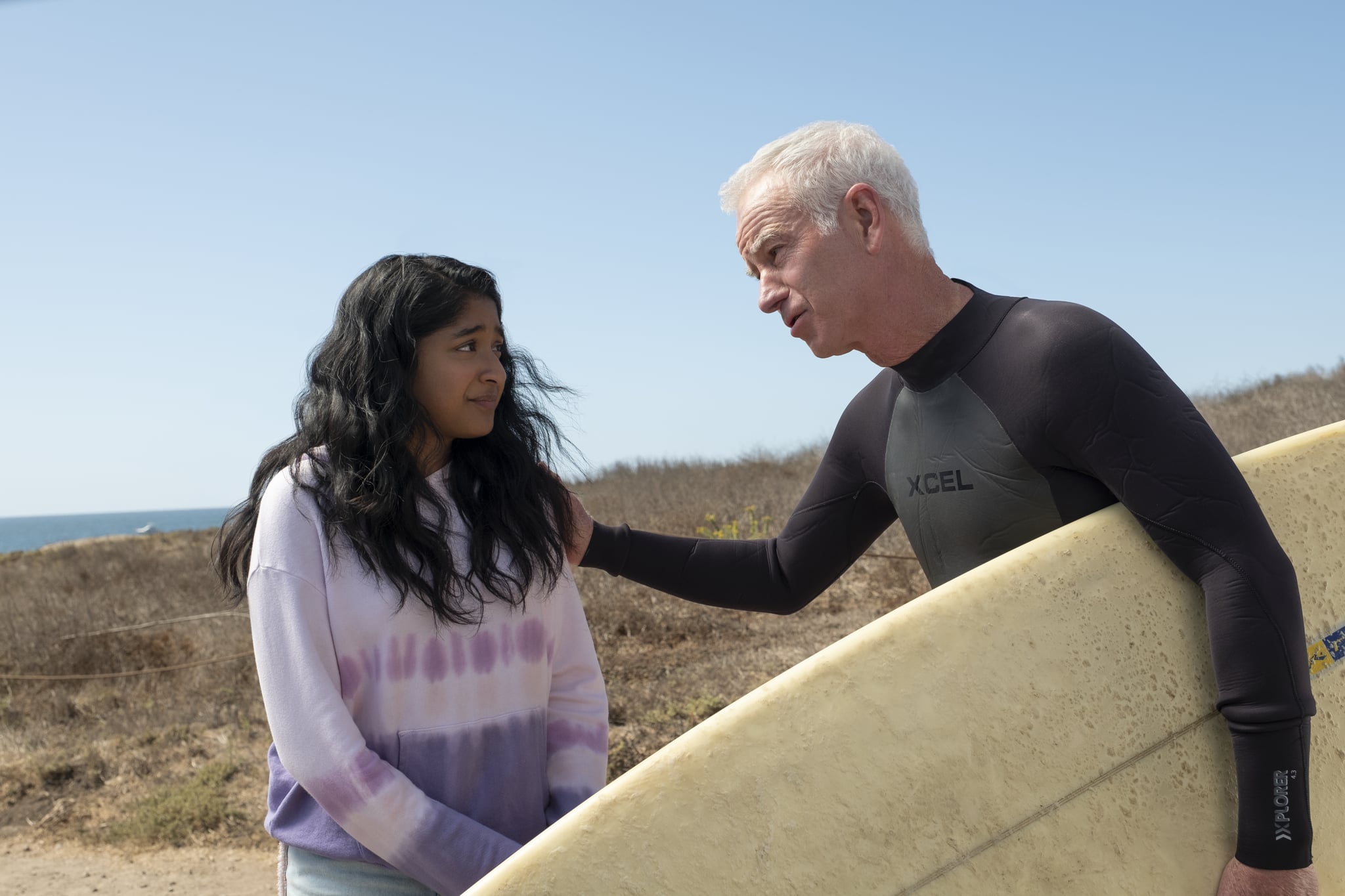 Although there hasn't been any official news on whether or not there will be a season two of Netflix's Never Have I Ever, we can't help but keep our fingers crossed for more episodes. After the season one finale — which ended on a cliffhanger involving a potential love triangle between Devi (Maitreyi Ramakrishnan), Paxton (Darren Barnet) and Ben (Jaren Lewison) — there's no telling where the story could go, but we have a few suggestions.
When thinking about a season two, the main focus will likely be Devi (after all, it is her story), however it would be interesting to have more Devi-adjacent stories (a la the Ben Gross as the loneliest boy in the world episode). Like what about Fab (Lee Rodriguez) and Eleanor's (Ramona Young) families, the dynamics of the Hall-Yoshida clan, or even Kamala's (Richa Moorjani) life at school? As we patiently wait for renewal news, here are just a few things we hope to see in a potential season two of Never Have I Ever:
A Mindy Kaling cameo, perhaps as a new therapist for Devi or as Kamala's sister.
Rebecca Hall-Yoshida's (Lily D. Moore) clothing line taking off and her outfitting Devi, Fab, and Eleanor.
New TikTok challenges that can be replicated in real life.
New celebrity narrators like Ryan Lochte for Paxton, Neil deGrasse Tyson for Fab, Priyanka Chopra-Jonas for Nalini (Poorna Jagannathan), and Meryl Streep for Eleanor (yes, we're shooting for the moon here).
Devi getting a job at Old Navy and Rebecca having to fire her.
Joint therapy sessions for Nalini and Devi with Dr. Jamie Ryan (Niecy Nash).
Paxton and Ben vying for Devi's attention in a montage reminiscent of a classic rom-com.
Devi and Ben trying to keep their budding relationship under wraps only for Mr. Shapiro (Adam Shapiro) to be suspicious of their quietness in class.
Ben and Paxton becoming friends once Devi decides she needs to work on herself.
Kamala and Prashant (Rushi Kota) exploring their relationship (with interference from Devi and Nalini).
Steve (Eddie Liu) trying to win back Kamala, only to end up being friends with Prashant.
A Riverdale-esque episode to shake things up that will eventually turn out to be a dream.
Ben actually going to a Clippers game with his dad and a friend that's not Devi or the guy he met at the pizza place.
Another one of Ben's lavish parties, complete with a head cake (and maybe another pool fall).
Paxton showing up at Devi's house to prove to her mom that he is smart by showing her his perfect SAT score.
More flashbacks of Mohan (Sendhil Ramamurthy) with his family. Actually, just more Mohan in general.
Fab fully embracing who she is and going out with Eve (Christina Kartchne), hopefully in another pantsuit.
An episode focussed on everyone's parents, like a reverse Breakfast Club, where we get to meet Paxton's parents.
Another cameo by John McEnroe (maybe he goes on a date with Nalini, leading to an interesting narration style every time Devi has issues with her mom).
More of the trio hanging out and actually having fun as Devi makes good on her promise to be a better friend to Eleanor and Fab.
So until Netflix answers our prayers, we'll be watching one of these other 21 high-school-centric series. And yes, Ben is absolutely us waiting to hear more news about season two.