Who Is Cassian Andor From Star Wars?
It's Been a While Since Rogue One, So Here's a Primer on Cassian Andor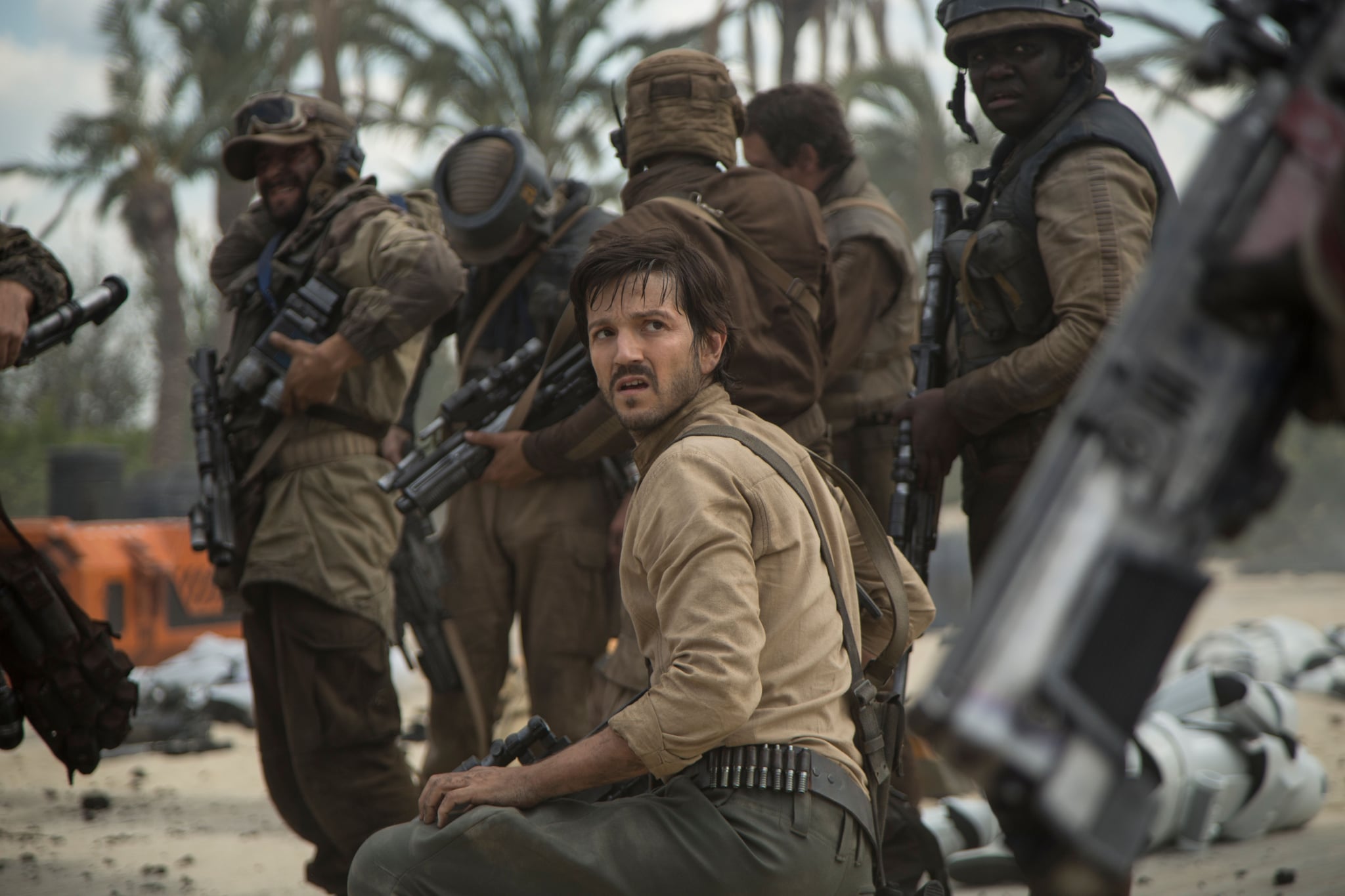 It's been a minute since 2016's Rogue One: A Star Wars Story, but Disney+ is throwing it back with Star Wars: Andor, its upcoming series about Rebel spy Cassian Andor (along with a ton of other Star Wars projects in the works). Yes, Diego Luna returns to this fan-favourite part, portraying his iconic character in what Disney bills as a spy thriller set five years before the events of Rogue One. This isn't exactly a new development — we've been privy to news about the series since Disney announced it in 2018. But now we've got more details on the series, which officially has a first-look teaser and will come out with 12 episodes in 2022. Need a refresher on what went down in the movie and how Luna's character fits into it? Here's a primer on Cassian Andor to jog your memory.
Let's pin down exactly when Rogue One takes place. The 2016 film is a prequel to 1977's A New Hope, the very first Star Wars movie. In Rogue One, Cassian is an intelligence officer who's worked with the Rebels since he was 6 years old. In the film, he's tasked with watching over the renegade Jyn Erso (Felicity Jones) and assassinating her father, Galen, the engineer behind the Death Star. Cassian ultimately chooses not to kill Galen, though the scientist dies during a bombing anyway. The Rebel captain and Jyn end up taking an imperial ship — dubbed Rogue One — to raid the Death Star's databank. They obtain the schematics for the Death Star and send the data back to the Rebels. As the bleak ending goes, a blast from Grand Moff Tarkin kills the pair and many of the Rebel forces supporting them. Ultimately, however, the schematics end up with Princess Leia, providing, well, a new hope for the Rebels.
The upcoming project technically started in November 2018, when Disney+ announced that it would kick off a live-action series about Cassian. In addition to Luna, the series will star Denise Gough, Genevieve O'Reilly, Stellan Skarsgard, Adria Arjona, and Kyle Soller. It'll be a while before we learn all about Cassian Andor's origin story, but there's definitely more than enough Star Wars content on Disney+ (including The Mandalorian) to keep us occupied.