Who Is Kevin's Wife in the Flash-Forward on This Is Us?
This Is Us Finally Reveals Who the Mother of Kevin's Son Is — With a Twist!
Watch out! This post contains spoilers.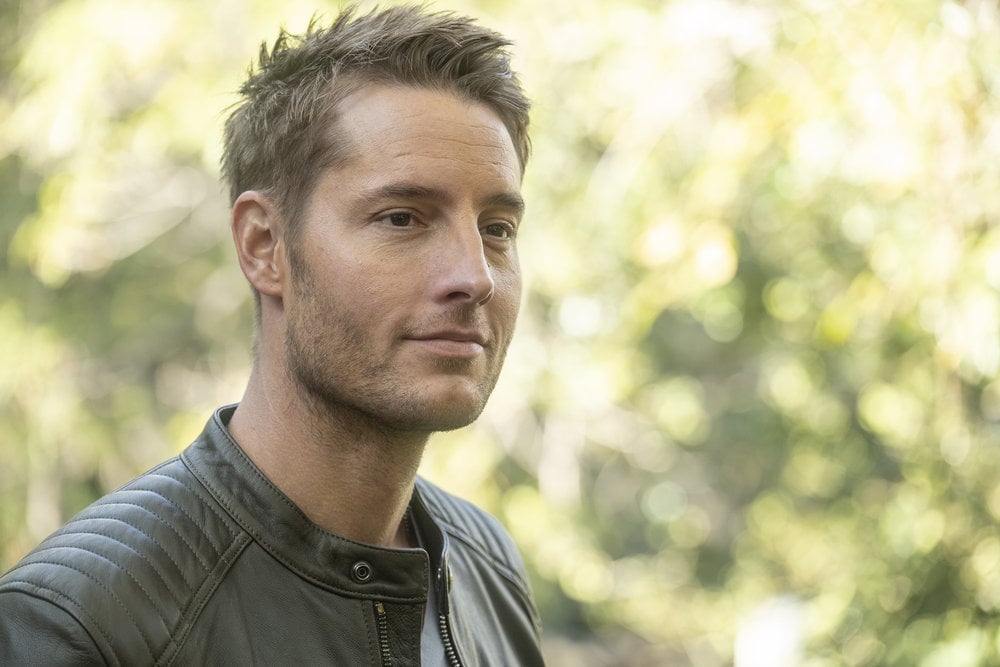 This Is Us answered a few key questions during the season four finale, but also left us with a few more. After learning that Kevin is a father in the season three finale, we finally learn who the mother of his child is. Turns out, it's Kate's best friend, Madison, who Kevin had a one-night stand with earlier this season. And that's not the only shocker — she's actually expecting twins!
In the flash-forward, we get a glimpse of Kevin's kids as he hugs his son and daughter while visiting with Rebecca. As he goes to hold Rebecca's hand, we also see a closeup of his wedding band. So, that begs a new question: who is his wife?
Well, the most obvious answer here is Madison. Not only is she the mother of Kevin's children, but it seems like the two get engaged in the near future. In the season four midseason finale, Kevin mentions that his fiancée has morning sickness as he celebrates his 40th birthday. During his conversation with Madison in the season four finale, he also makes a point to let her know that he "is all in" when it comes to raising their kids, and that his new epic love story will be his children.
However, we all know that Kevin's great love has always been Sophie. In fact, we even see Sophie admiring his cologne ad as she goes into a subway station in NYC during the finale. Their last interaction at Sophie's mom's funeral also made it seem like their story isn't over yet. Perhaps Kevin proposes to Madison, but after the birth of their twins, they realise they aren't right for each other and call off their engagement. Instead, they choose to raise their kids together, and Kevin eventually finds his way back to Sophie. Season five can't get here fast enough!