Saviour Complex: Who Is Renee Bach?
The Horrifying True Story Behind HBO's "Saviour Complex"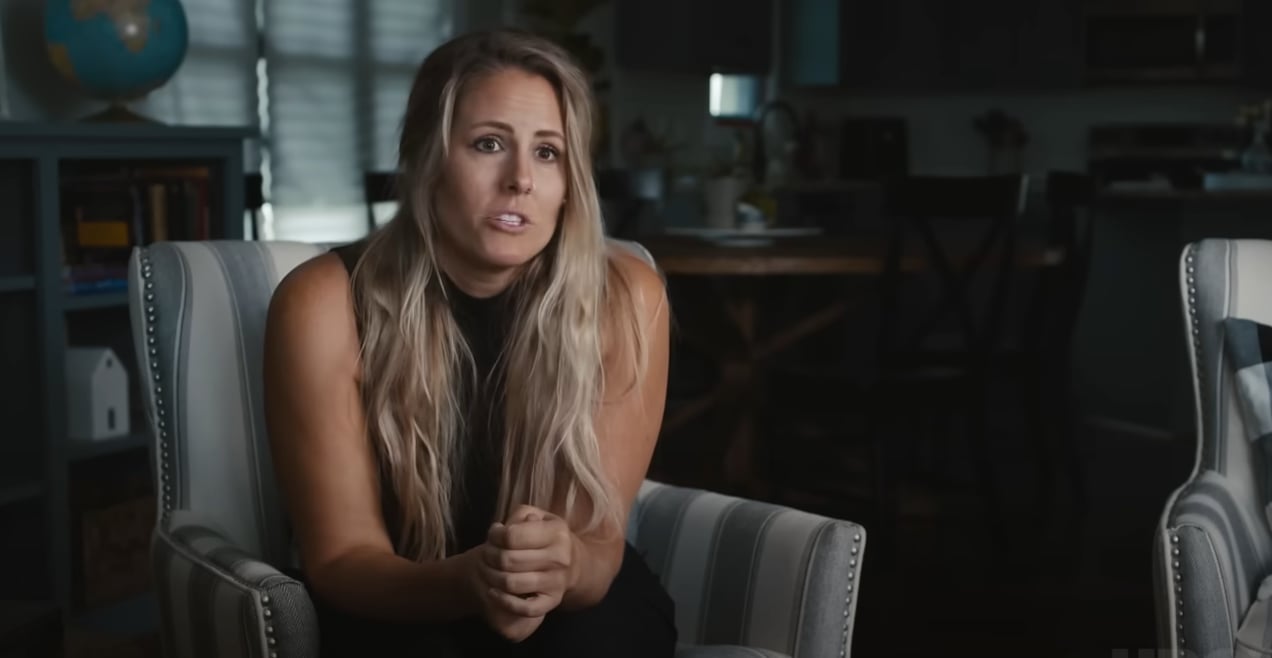 True crime is always a genre that dips into controversy, but HBO's upcoming docuseries "Saviour Complex" is raising even more questions than usual. The documentary traces the story of Renee Bach, an American evangelical missionary, and the nonprofit she ran that has been accused of providing unlicenced — and allegedly deadly — medical care to Ugandan children. While the documentary aims to provide commentary on the white saviour complex, the trailer has prompted criticism from many who believe the documentary is platforming Bach and giving her a microphone to "defend" her actions, which is offencive considering the immense harm she caused. Before the series arrives, let's take a look at what we know about the devastating true story.
Who Is Renee Bach?
According to a 2020 article in the New Yorker, Bach was "a homeschooled missionary who had arrived in Uganda at the age of 19 and started an N.G.O. with money raised through her church in Bedford, Virginia." NPR reported that Bach had first begun missionary work as a teenager in 2007, taking a mission trip to Jinja, a Ugandan city that had become popular among American evangelical charities. By age 19, Bach reportedly felt a desire to return to Uganda and set up a charity.
That's exactly what she did. In 2009, Bach founded Serving His Children, a charity ostensibly dedicated to providing nutrition for malnourished children and families in the impoverished regions surrounding Jinja. She also began a blog documenting the charity's work, often narrating events that placed her at the centre of seemingly heroic acts of saviorism.
What Did Renee Bach Do Wrong?
Bach went far beyond just providing nutritious food, however. Her blog, which was submitted as evidence in later court cases against her, seemed to document her providing unlicenced medical care to the Ugandan children in her care despite having no medical training or experience. The New Yorker reported testimony to that effect from staffers at the charity, including a gardener who testified that Bach essentially posed as a doctor: "She dressed in a clinical coat, often had a stethoscope around her neck, and on a daily basis I would see her medicating children."
A former volunteer, registered nurse Jacqueline Grace Kramlich, told ABC News what she witnessed Bach do. Among her allegations were that Bach performed medical procedures like inserting catheters, drawing blood, performing transfusions and injections, prescribing and administering medications, and more — all without paying attention to basic health, safety, and hygiene guidelines. Kramlich also alleged in her testimony that Bach overrode nursing staff decisions and "didn't believe Ugandan doctors knew what they were talking about," believing she had more knowledge because she looked things up online.

Bach refuted these claims, insisting to NPR that the first-person narrative on her blog was just creative licence and that she was accompanied by a real medical team — and yet, the clinic lacked any medical staff at all in those first few years, resulting in a 20% death rate among the children she provided care to.
"The American cultural narrative is that these countries are basket cases ... People think that they're doing good. And they have no idea how much harm they can cause," Lawrence Gostin, head of the Centre on National and Global Health Law at Georgetown University, told NPR. Gostin points to the American-centric, white-saviour narratives that are so celebrated, particularly in missionary circles, as encourageing these ideas.
At least 105 of the children treated at Bach's centre died.
What Happened to Renee Bach?
By 2015, the problems at Bach's centre were more and more apparent, and Ugandan officials closed the facility. NPR reported that the centre did obtain a health licence in 2014, but it expired, and it was only issued a licence for basic outpatient care in any case.
In 2019, the first civil case was filed against Bach on behalf of the mothers of two children who died after receiving treatment. By 2020, the Guardian reported that the case was settled out of court: without admitting liability, Bach's organisation agreed to pay 35,000,000 Ugandan Shillings (about $9,400 in US dollars) to each woman. Another lawsuit was filed soon after, this time on behalf of four other families whose children died at the centre. According to later reporting from the Guardian, these families sought monetary compensation, a public apology, and criminal sanctions.
Where Is Renee Bach in 2023?
The second case, filed in 2020, has not had any recent updates. Bach, meanwhile, returned to Virgina and told multiple outlets that she has no plans to return to Uganda. The New Yorker also notes that she has two daughters — one of whom, Selah, is a Ugandan child whom Bach adopted after she was brought to her centre as an infant.