Who Plays Zorii in Star Wars: The Rise of Skywalker?
This Is the Award-Winning Actress Behind Zorii's Helmet in The Rise of Skywalker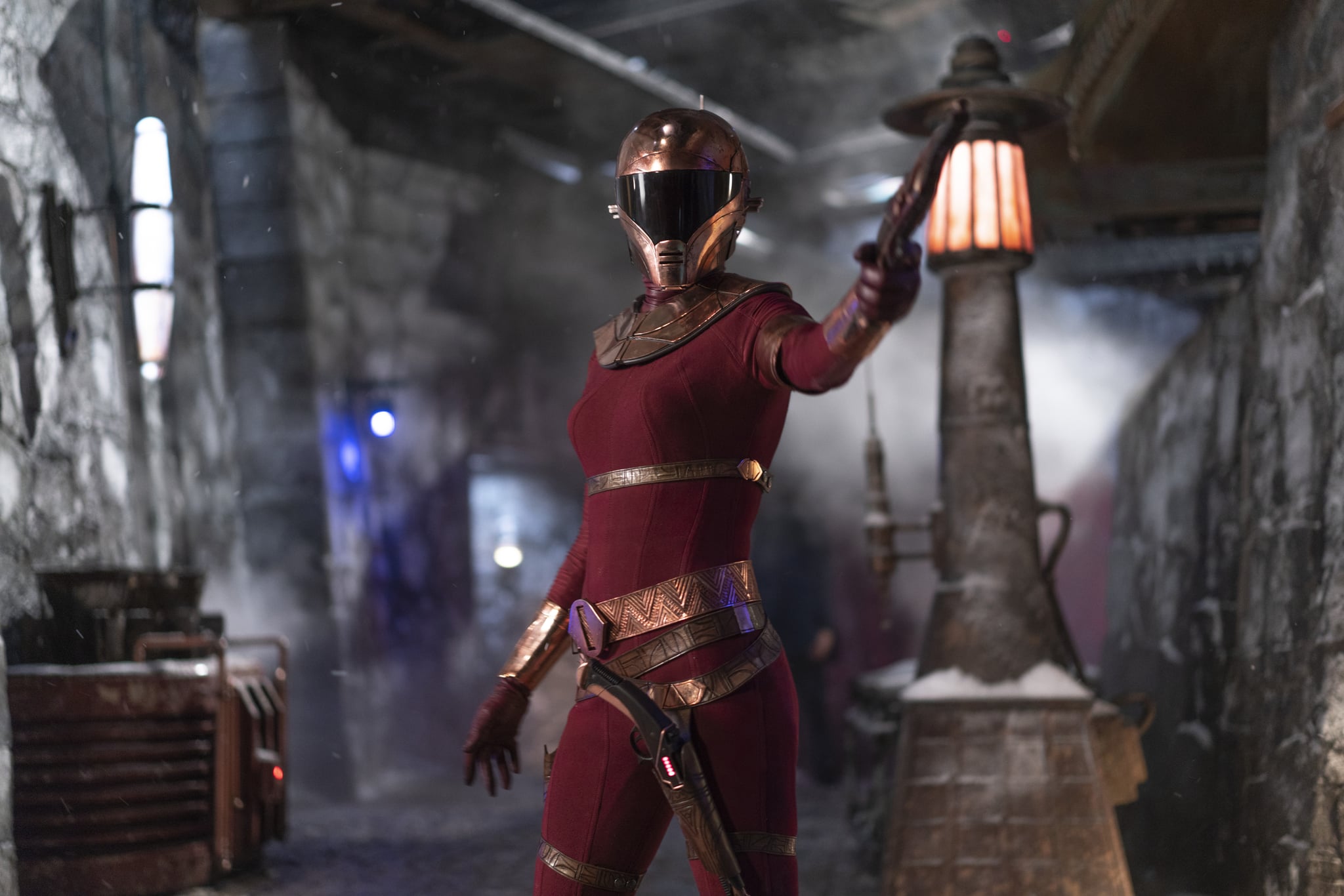 Image Source: Walt Disney Studios
If you haven't kept a close eye on casting news, you might be wondering who plays Zorii in Star Wars: The Rise of Skywalker. Among all the new characters introduced in the movie, Zorii is especially intriguing: a criminal who shares a complicated history with Poe. Underneath her helmet, though, is an actress you definitely know: Keri Russell.
Russell is a longtime collaborator of director J.J. Abrams, having starred on his breakout dramedy Felicity from 1998 to 2002; she also had a role in the Abrams-directed Mission: Impossible III. More recently, she's best known for her Emmy-nominated leading performance on The Americans as KGB spy Elizabeth Jennings. Ahead of her debut in the Star Wars universe, Russell actually worked with one of her future costars on Broadway: she and Adam Driver costarred in the revival of the play Burn This in the Spring of 2019.
We don't get to learn much about Zorii during her handful of scenes in The Rise of Skywalker, but what we do learn is pretty interesting — and adds a new wrinkle or two to the background of one of our longtime heroes. She's a low-key criminal, part of a spice-running ring based off the planet Kijimi, and several years ago, one of her fellow smugglers was none other than a teenaged Poe Dameron during his "rebellious" phase. Poe eventually decided to go back to a non-criminal life, leaving while he was still in debt to Zorii. Although she never takes off her helmet, much in the same way that Mandalorians don't, she isn't a Mandalorian; she's native to Kijimi — and she does remove her visor, at least, for a conversation with Poe.
Zorii and Poe's interactions in the present day seem to imply there was some sort of romantic connection, too, although Zorii shoots Poe's flirtation down not once, but twice. She's briefly presumed dead when Kijimi is destroyed by the First Order (after giving her getaway token to Poe to use for his team), but during the final battle, she arrives to the Battle of Exegol very much alive and ready to help take down the First Order. We definitely wish we'd gotten a little more time with this very cool new character!