Why When Calls the Heart Is the Perfect Pandemic Watch
How Social Distancing Turned Me Into a Heartie (aka a When Calls the Heart Superfan)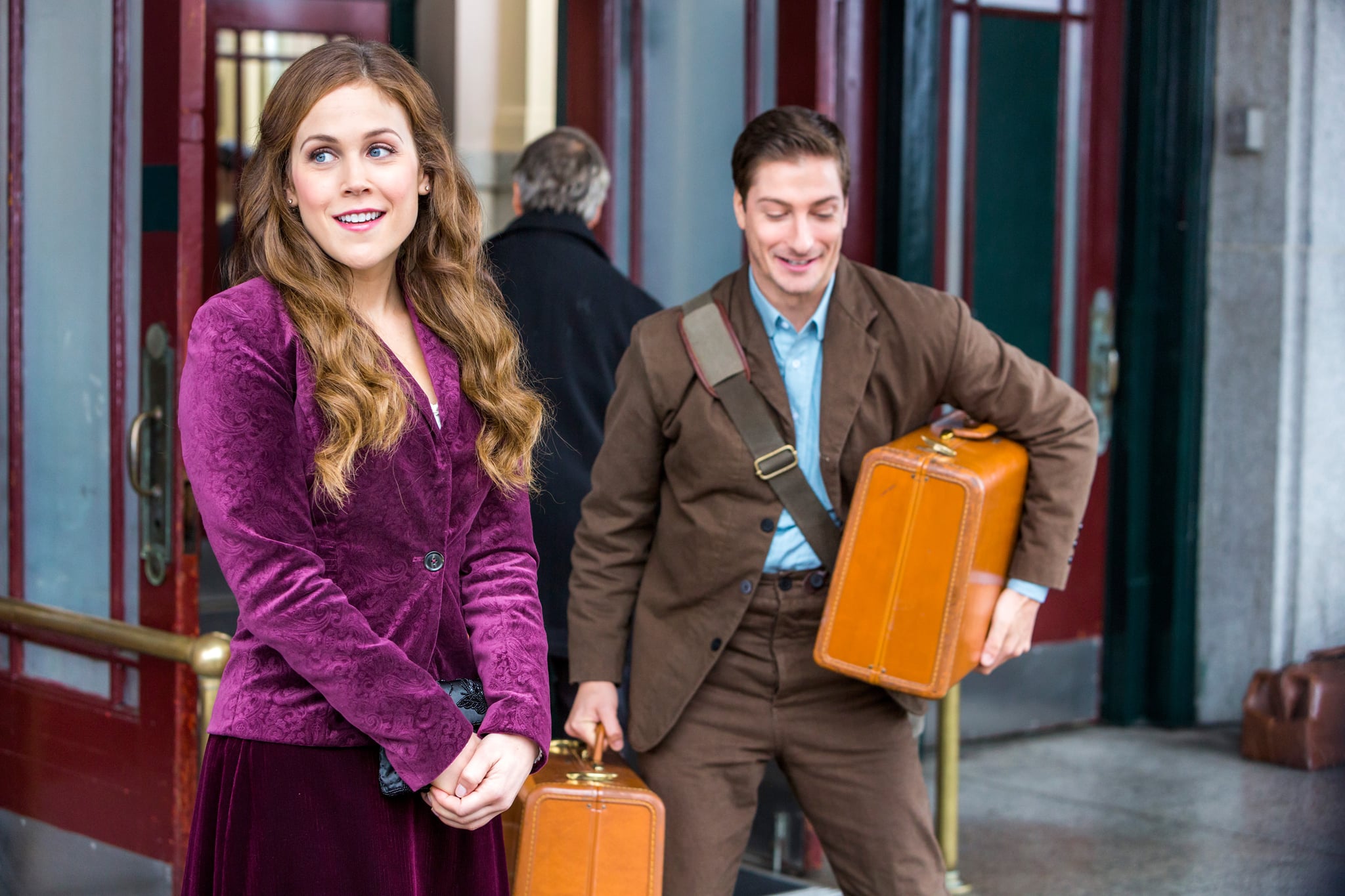 Having an anxiety disorder means I spend way too much time catastrophizing mundane situations like dinner with friends or a case of the sniffles (WebMD is not my friend), but even my fear-focussed mind couldn't conjure up a situation like the coronavirus pandemic. To say it's been hard to turn off my brain, or simply keep the constant hum of panic on a low frequency, would be an understatement. But there's one thing that's helped sooth my anxious soul: the Hallmark series When Calls the Heart.
I began watching When Calls the Heart, a series about a schoolteacher named Elizabeth Thatcher (Erin Krakow) who moves to the remote town of Hope Valley in the early 1900s, a few months before the pandemic began. As a child, I grew up on a steady diet of Anne of Green Gables, Little House on the Prairie, and Dr. Quinn, Medicine Woman. I love wholesome stories about women who are far stronger than their society expects them to be that also happen to be set in picture-perfect small towns. When Calls the Heart is certainly a modern descendant of those shows. When Elizabeth first moves to Hope Valley (originally known as Coal Valley), she feels completely out of place. Nearly every woman in the town has lost a husband or son to a devastating mining incident, leaving them as the breadwinners of their families. By contrast, the naive Elizabeth, who has lived a life of privilege and wealth, manages to burn down her new house within hours of arriving in the town. That's the level of relatability I look for in a character.
As you might have gathered, Elizabeth doesn't immediately adapt to the Canadian frontier lifestyle, but she commits herself to the town's children and finds a strong network of support in their mothers, led by the fierce widow Abigail Stanton (played by Lori Loughlin before her role in the 2019 college admissions scandal led to her abrupt exit from the show). Over time, Elizabeth learns to cook for herself, to ride a horse, and to chase her own dreams of being a writer. Along the way, she falls in love and becomes one of the most pivotal members in a community full of loving and supportive neighbours.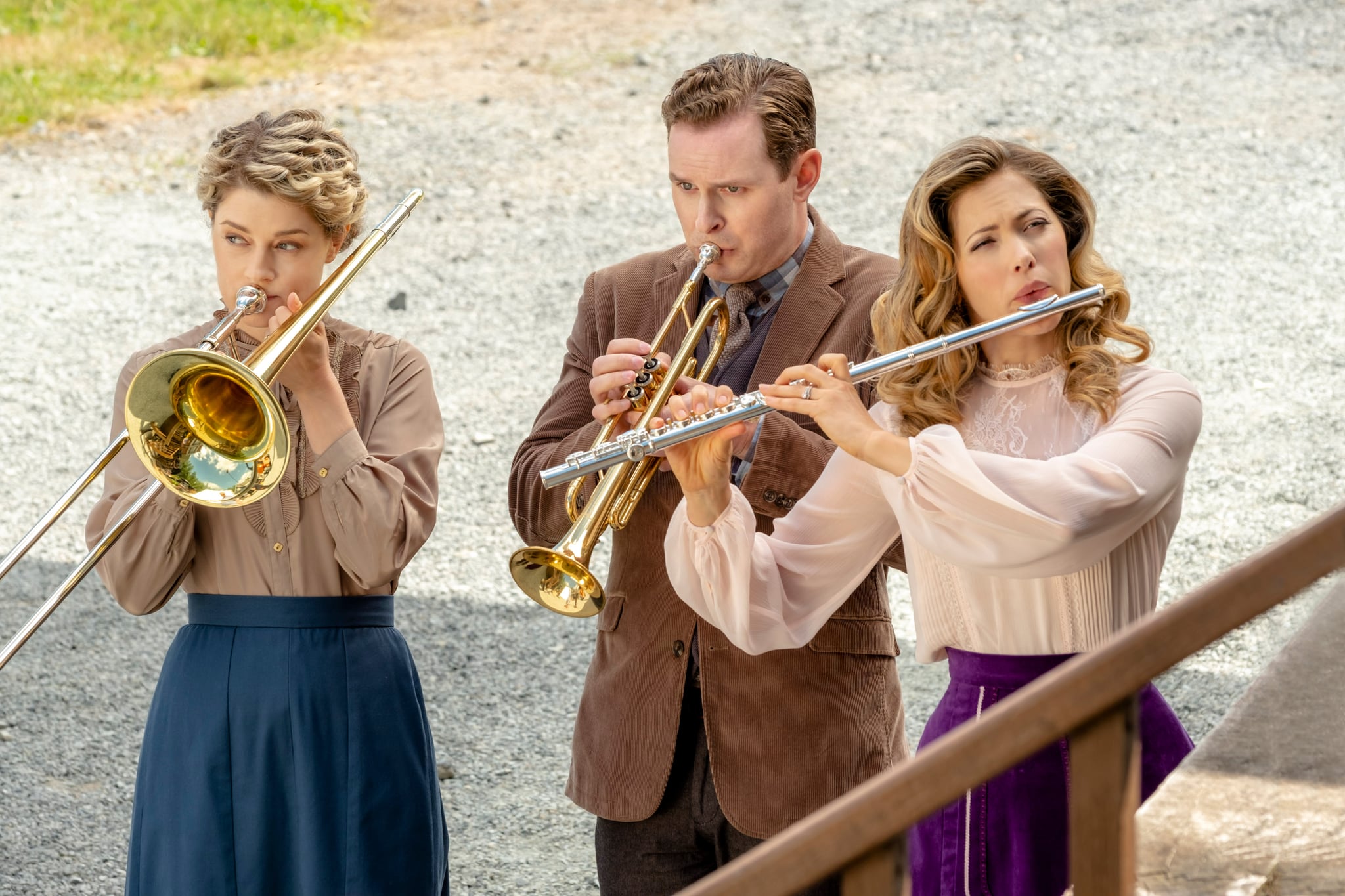 There is a wholesomeness to the story that some modern viewers may find off-putting. This is a show that's completely sincere in its insistence that people are good and kind at heart, no matter what they've done in their past. It's not edgy, subversive, or self-aware. It's a Hallmark card come to life, and it's exactly what I needed to get through the past few months.
When stay-at-home orders began in March, my watching partner (aka my mom) and I began streaming multiple episodes a week. We sailed through seasons at a pace that was unprecedented for two people not known for their binge-watching prowess (don't ask me how long we've been watching The Crown). By June, we had completed season seven and joined the ranks of Hearties (When Calls the Heart superfans) waiting impatiently for season eight. Along the way, I had become a Heartie, too.
The strength of Elizabeth, Abigail, and my personal favourite character, the endlessly sunny and theatrical Rosemary LeVeaux (Pascale Hutton), gave me a sense of comfort as I dealt with not being able to see my real-life friends. Watching Elizabeth's love story with the dashing Mountie Jack Thornton (Daniel Lissing) eased my mind on nights when anxiety dreams startled me awake, and speculating on what might happen next brought me even closer to my essential-worker mother as I felt helpless watching her go off to work every day. In fact, I've vowed to take my mom to the Canadian town of Langley, where the show is filmed, when the world eventually rights itself. It will be a pilgrimage of sorts for two new Hearties who want to say thank you to the fictional small town that allowed us to visit a community full of warmth, love, and simple kindness when we needed it the most.
For now, we'll wait for season eight to arrive and rest easy knowing that on days when the real world becomes too dark, When Calls the Heart is waiting on Netflix to welcome us back home to Hope Valley.