Will Coronavirus Affect the 2020 Emmys?
Are the 2020 Emmys Still Happening? Here's the Latest Update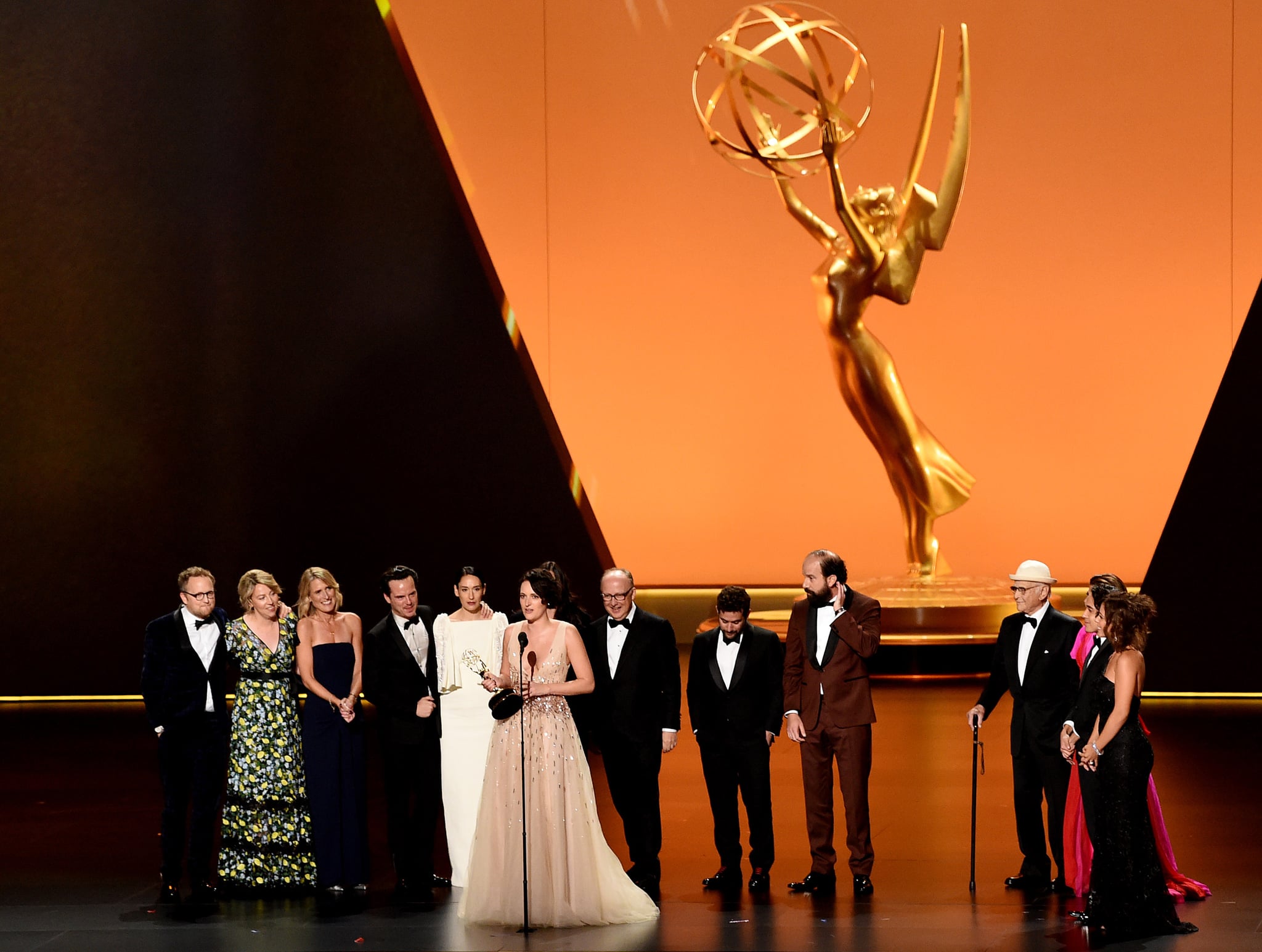 TV shows and movies have been in a holding pattern due to the novel coronavirus (COVID-19) outbreak, so what's happening with the Emmys? TV's biggest night is currently still scheduled to go on, but the huge event could look very different this year if it does go forward.
As of the most recent update on the Emmys website on Mar. 27, the Emmy Awards have not been postponed or altered in any way. Nominees are still slated to be announced on Jul. 28, and the ceremony is still scheduled for Sunday, Sept. 20. The eligibility window includes shows that aired between June 1, 2019 and May 31, 2020.
"Red carpets are famously crowded events, and on top of that, the ceremony packs thousands of people into an auditorium for several hours in close quarters."
There are a couple of potential issues that could impede the Emmys, however. The first is the question of fairness in judging. As we know by now, a large number of TV shows were forced to shut down production early due to the pandemic. As a result, any shows that were still filming during the first few months of 2020 — which includes nearly all network TV shows — ended up with seasons cut short and narratives left dangling in unplanned ways. This could present a challenge for nominators and voters: how do you judge seasons that are incomplete through no fault of their own against ones that, by sheer luck of scheduling, got to complete their planned narratives?
It's possible that this won't have as big an impact as it might have years ago. In the past several years, network TV shows — which were largely the ones most impacted by early shutdowns — haven't done well at the Emmys, failing to get more than a handful of nominations. For the most part, Emmy wins have been dominated by streaming shows and premium cable, most of which were able to complete their planned seasons this year. Previous winners like The Marvelous Mrs. Maisel and The Crown, among others, aired their eligible seasons long before the pandemic and had filmed them several months before the coronavirus was even known.
Even once issues of judging are out of the way, there is the issue of the ceremony itself. Will it be safe to hold a large, crowded gathering by late September, with concerns of a possible second wave? Red carpets are famously crowded events, and on top of that, the ceremony packs thousands of people into an auditorium for several hours in close quarters. Even a few months down the line, this seems like the exact kind of event that would be unwise to have while the virus is still a threat. But unlike the Oscars, which may have a smaller pool of nominees, or the Tonys, which are unlikely to happen as so much of the Broadway season was cancelled, the Emmys have had a near-full season of potential nominees; it's not practical to skip or combine the awards into another year. So, what to do?
No plans have been publicly announced, and it's likely that the organisers of the ceremony are waiting to see what the situation is like in a few months. Possibilities could include eliminating the red carpet or only allowing a few photographers and widely spaced arrivals, eliminating all non-nominated guests and instituting social distancing in seating, requiring masks and temperature checks, or other techniques to lower risks. In the worst case scenario, a virtual ceremony could be broadcast, with nominees and the host broadcasting remotely from their respective homes. All this is still speculation, so we'll have to wait and see how the Emmys decide to handle the ceremony in this unprecedented year.