Peaky Blinders Movie
Cillian Murphy Would "Love" to Work with Tom Hardy Again on a "Peaky Blinders" Movie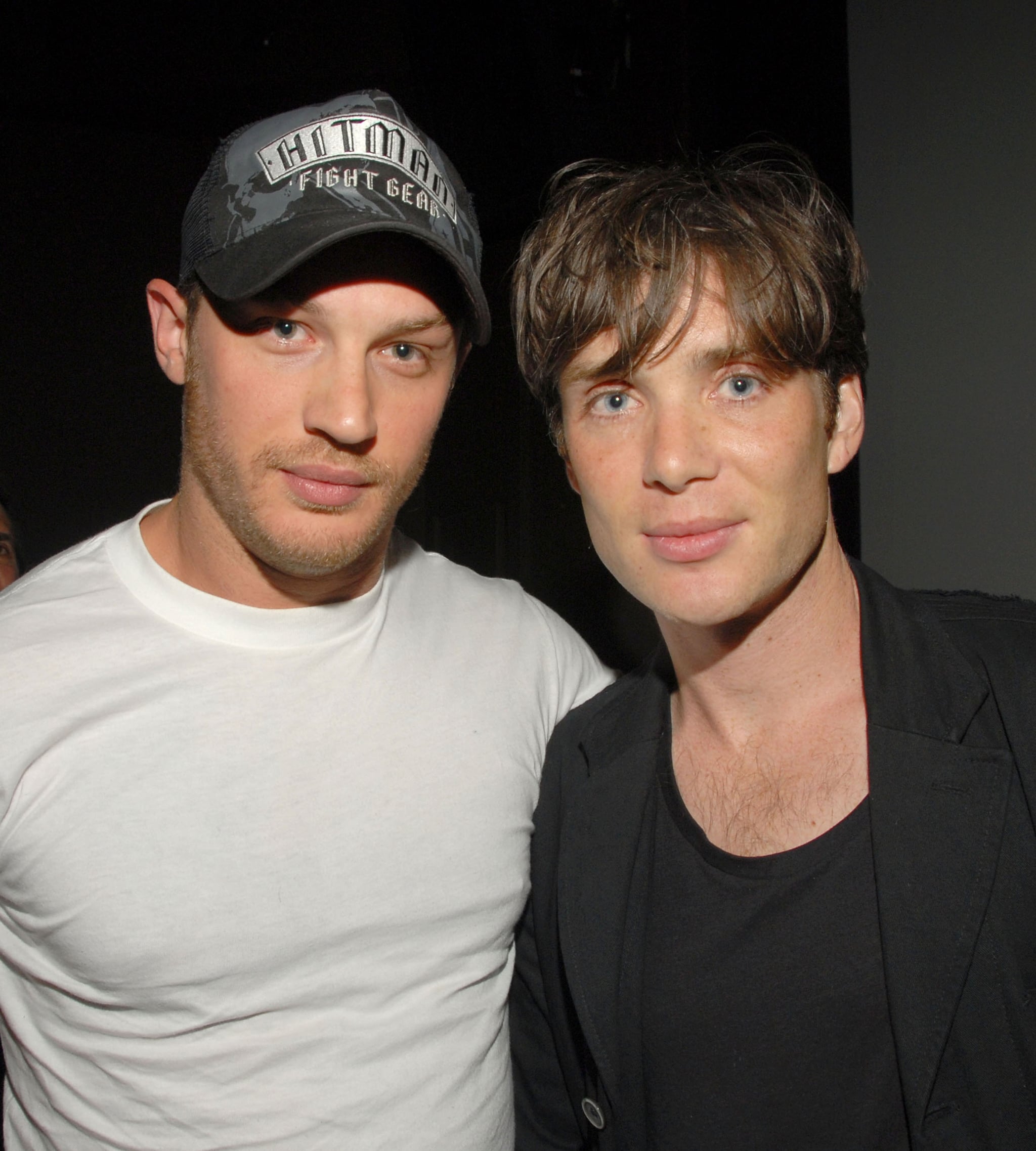 We may have just been gifted with Cillian Murphy's presence in the recently released "Oppenheimer", but fans of "Peaky Blinders" might not have too long to wait for another dose of Thomas Shelby. Murphy has given an update into the workings of the potential upcoming gangster film as the Irish actor revealed that he'd love to work with Tom Hardy again if a "Peaky Blinders" movie was to come to fruition.
In a recent interview with GQ Magazine, Murphy was asked about whether he has plans to work with Hardy – whom he teamed up with in the drama series, as well as "The Dark Knight Rises", "Inception", and "Dunkirk" – once again. "He's one of the best actors in the business," Murphy began. "And we've developed this great trust and shorthand and there's a nice kind of chemistry, I think, between the two of us. I'd love to work with him again. Maybe there'll be a Peaky Blinders film. Maybe we'll get to do it there. I'm not sure."
An update to when exactly a "Peaky Blinders" movie might transpire wasn't exactly addressed. "I have no update for you, man. I'm waiting to hear, but it's a tricky time with all these strikes and everything going on," Murphy added, referring to the Hollywood writers and actors' strikes, there may still be hope yet. "I've always said that if there's more story to tell, I'd be there," the star said.
Previously, Murphy revealed that a script for the movie was almost complete. "I've still not read it [the script] but that's the plan. The plan is to make a film and to continue the story but in the cinematic world rather than on the television," Murphy unveiled on Today FM, according to Digital Spy. "The television part of the story is finished. If there's more stories to tell, I'm there I just haven't read it yet but it's close apparently."
Following the finale of season 6, it looks like it's a case of when not if "Peaky Blinders" will take to the big screen. The Shelby family would be following in the footsteps of "Downton Abbey"'s Crawley family who also took their story from TV to cinema.
We also previously heard about a film from the "Peaky Blinders" mastermind himself, Stephen Knight. "Nearly nearly nearly, it's almost there," he told Radio Times. "So, you know, we've got the shooting schedule, we've got the dates for when we start, so that's all going to happen."
However, the film is likely to be the final instalment of the drama. Knight told Variety in October 2021 that it "will probably be the sort of the end of the road for Peaky Blinders as we know it." Knight also told the publication that he's not ruling out spin-offs either, but he's likely to "pass on the baton" to someone else if they did take place.
What Do We Know About Future Peaky Blinders Plots?
Knight has confirmed that the movie will not be a prequel. "The problem with a prequel is you're limiting yourself as to where it can go. You can't kill a character who can show up in the series, he said to Radio Times.
We do know that it will be set in the Second World War. "I've had this in mind for quite a while now, a story with the Peakys during the Second World War, and I've picked up three true stories that I'm integrating into the film. True, sort of secret and unknown stories about the Second World War, and [I've] involved the Peaky's in there," Knight told the Radio Times. "I'm always interested because with the Second World War there was so much going on and so much death and destruction, that lots of things happened that didn't really make it into the history books. So it's those things I'm focusing on." Could a spinoff take us back in time to America with Michael? Or will the film see the youngest Shelby brother, Finn, head to war?
Where Would a Peaky Blinders Movie or Spinoff Be Set?
Knight has confirmed that the movie would be set and shot in Birmingham, and while we can't imagine "Peaky Blinders" set anywhere else, it's hard to know where a spinoff would be set without further details. America does seem like a good bet (especially given the international interest in the show since it hit Netflix in the US).
Who Will Be in the Cast?
Details are sparse, but we do know that Murphy is up for reprising his breakout role. We can only hope that at least some of our favourite "Peaky Blinders" cast members return, particularly Tom Hardy as Alfie Solomons, and Anya Taylor-Joy as Gina Gray. At this point, anything is possible.
Who Will Direct?
Again, nobody's gone on record to say who would direct the spinoff or movie, however, given Steven Knight generally likes to work with different directors each season, a spinoff or movie could see almost anyone step into the role.
— Additional reporting by Gabriella Ferlita