Will There Be a Season 2 of Netflix's Sweet Magnolias?
Netflix Can't Just End Sweet Magnolias on a Cliffhanger and Not Give Us a Season 2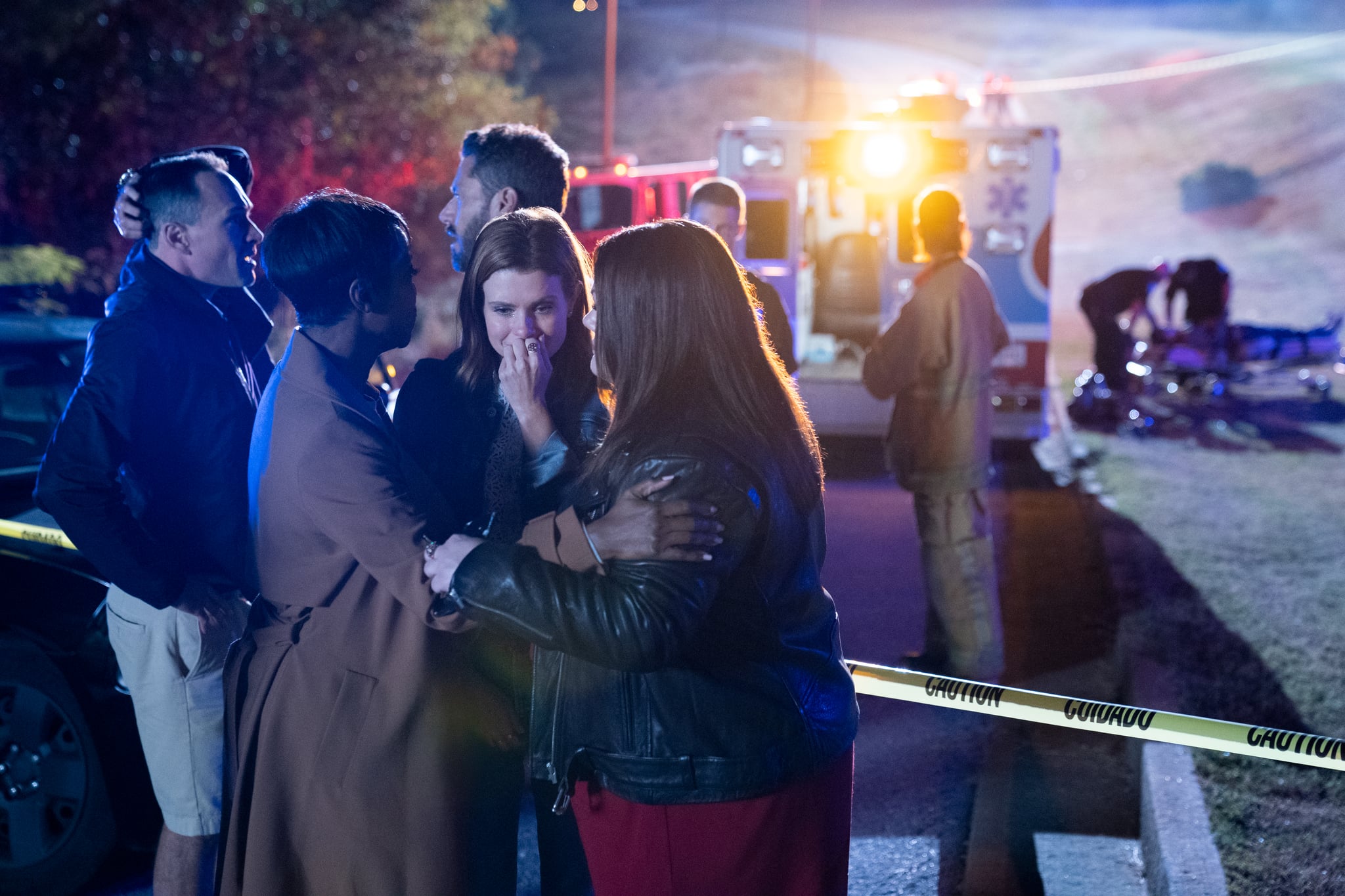 There's not been any official word from Netflix about whether or not there will be a season two of Sweet Magnolias, but a tweet by showrunner Sheryl J. Anderson alluding to the fact she's already working on the second season gives us hope. Sweet Magnolias follows best friends Maddie Townsend (JoAnna Garcia Swisher), Dana Sue Sullivan (Brooke Elliott), and Helen Decatur (Heather Headley) through the ups and downs of divorce, starting a business, and trying to raise a family in the small town of Serenity.
When we last see Maddie, her ex-husband Bill (Chris Klein), Dana Sue, and Helen they are all huddling together in the aftermath of a car accident on prom night that resulted in the injury of Maddie's son Kyle (Logan Allen) and an unknown passenger. Prior to the accident, Kyle had rushed out of a prom afterparty due to an argument with his older brother Tyler (Carson Rowland) and Dana Sue's daughter Annie (Anneliese Judge). None of the kids had their phones on them, which begs the question: who was in the car?
While we can speculate on whether or not it was Tyler trying to calm his brother down, Annie trying to mend her friendship with Tyler, or the mayor's daughter Nellie (Simone Lockhart) trying to run off with Kyle, we just won't know until Netflix blesses us with a renewal. Finding out who was in the car isn't the only storyline that needs to be seen through.
In the final couple of episodes, Helen and her childhood sweetheart Ryan (Michael Shenefelt) call it quits with her potentially finding a second chance in chef Erik (Dion Johnstone), Dana Sue's estranged husband Ronnie (Brandon Quinn) comes back into her life just as she begins to fall for extremely hot farmer Jeremy (Chase Anderson), and Bill comes asking Maddie, who has just broken up with baseball coach Cal (Justin Bruening), to take him back after his mistress Noreen (Jamie Lynn Spears) leaves him. And these are only the adult's storylines; the kids are wrapped up in their own drama between love triangles and the highs and lows of high school sports.
While the show may not be everyone's cup of tea (or perhaps glass of southern sweet tea), it's full of heart and fluff that can't help but make you smile. Ending the show on such a distressing note would be a shame and certainly not in the vein of life in Serenity. Here's hoping we hear about a renewal soon, because I very much need to learn who was in the car and see a lot more of Chase Anderson and Brooke Elliott's chemistry. So this is my plea to Netflix: get your act together, and give us the news sooner rather than later.