XO, Kitty's Portrayal of Queerness in South Korea
"XO, Kitty" Doesn't Get Queerness in Korea Quite Right — but It's a Step Forward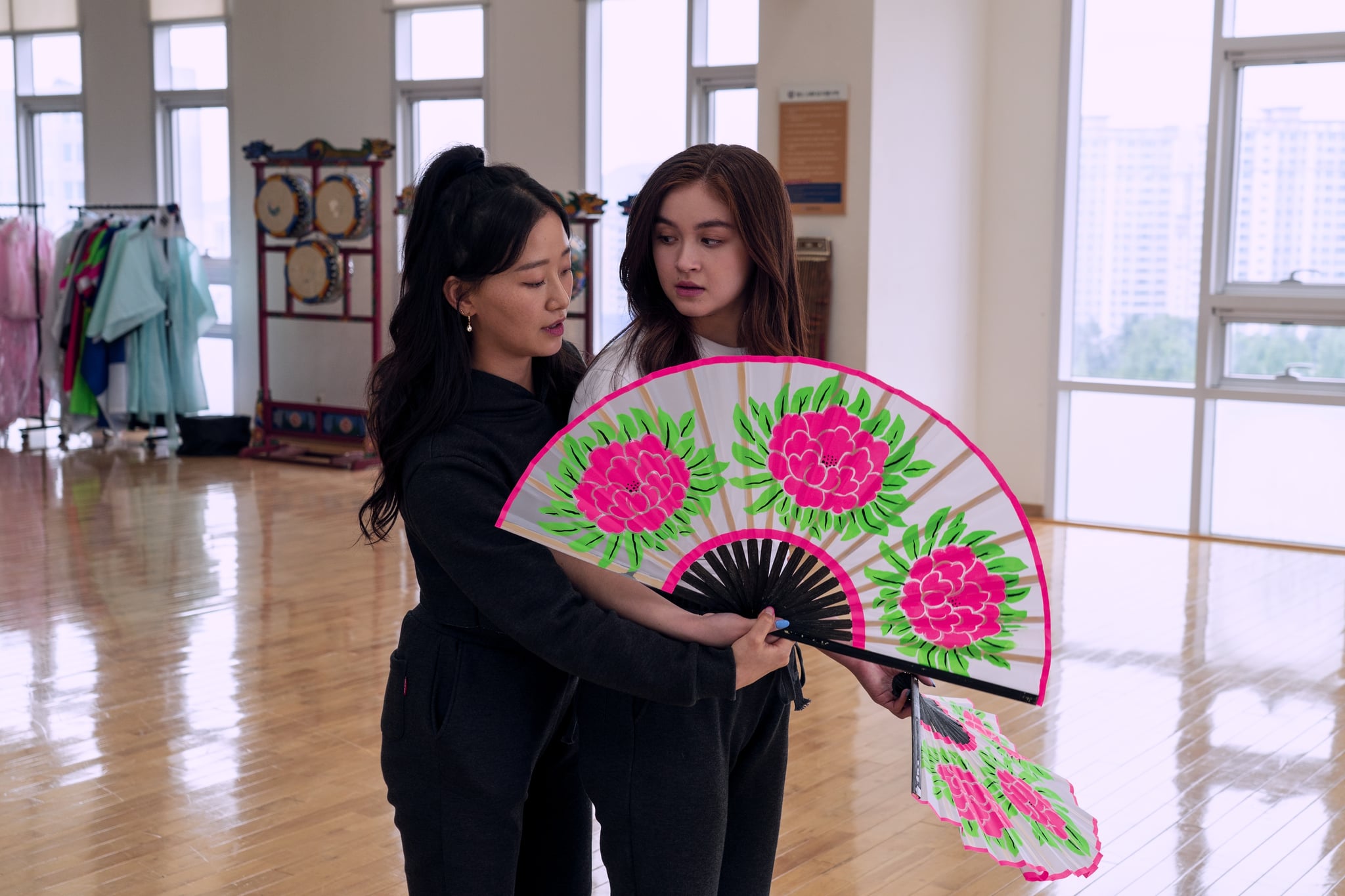 South Korean pop culture has been taking the world by storm. Just take a look at Netflix, where Korean shows like "Squid Game" have been captivating audiences worldwide. Whether it's heart-fluttering romances, intensely suspenseful movies, or shows with thought-provoking social commentary, these Netflix picks have struck a chord and revealed more about what Korean culture actually looks like to a global audience.
Enter: "XO, Kitty," a spinoff of Jenny Han's wildly successful "To All the Boys I've Loved Before." A blend of rom-com, teen drama, and a sprinkle of "K-fantasy" — with some catchy K-pop tunes in the background — the show is undoubtedly meant to appeal to K-pop and K-drama fans all around the world. The show also tackles important social issues, particularly in relation to LGBTQ+ rights in Korean society.
Viewers get to take a deep dive into the life of Kitty, Lara Jean's younger sister in "To All the Boys I've Loved." Kitty decides to attend an elite international school in Seoul to reunite with her boyfriend, Dae, whom she fell in love with at first sight during her visit to South Korea. But as she gets to the country, she discovers a whole bunch of unexpected stuff about her boyfriend, her mom . . . and even her own sexuality.
Two of the main characters, Yuri and Q, are gay, and as part of the main plot, Yuri stands up against her mother, who does not approve of her sexuality (a disapproval that is "normal" in Korean society). The biggest plot twist may be that Kitty "suddenly" feels attracted to Yuri. For global fans, this may not be a big deal, but for many Korean viewers, it's pretty shocking.
As someone who grew up in South Korea and has been engaged in LGBTQ+ rights movement for quite some time, I find "XO, Kitty" to be pretty darn queer — not just in terms of its plot or characters, but also in its portrayal of the state of LGBTQ+ rights in Korean society.
When Q says that "Seoul isn't exactly gay friendly compared to the U.S.," well, let's just say it's not just Seoul — it's all of Korea. And let me tell you, the lived reality of queer folks is much tougher than what you see in this cute, K-fantastical show. It's far worse than what "XO, Kitty" can capture.
"The lived reality of queer folks is much tougher than what you see in this cute, K-fantastical show."
LGBTQ+ rights have come a long way in South Korea, but there's still much work to be done. Shockingly, gay marriage remains illegal, and an anti-discrimination bill, similar to the Equality Act in the U.S., has been stuck in Congress for over a decade with hardly anyone showing support for it. Within the military, acceptance and understanding seem far from attainable. The case of the first "official" transgender soldier who was discharged from the military for undergoing gender reassignment surgery is a glaring example. Despite her courage and determination to serve her country, she faced harsh criticism and discrimination from the government and society and was ultimately denied reinstatement. Sadly, her story ended in tragedy with her death last year, which highlights the dire consequences of a society that still struggles with embracing diversity.
What's even more disheartening is the surge in homophobia that has emerged in recent years. As an organiser of the annual Seoul Pride Parade, I've witnessed firsthand the mounting opposition we face. Both in 2018 and 2020, more than two million people signed the National Petition to ban the parade. The government responded by making it difficult for us to get the necessary permission to hold the Pride Parade, using all sorts of excuses to try to shut us down. Last year, the government begrudgingly allowed the Pride Parade to take place but with the "condition" that there be no "indecent exposure" by the participants. However, this year, they went as far as canceling the Pride Parade and giving the venue to a Christian youth group instead.
"'XO, Kitty' marks a significant step in the journey towards advancing LGBTQ+ rights in South Korea."
Discussion of LGBTQ+ identities is also limited in public, and that includes in pop culture. I highly doubt you've seen more than a handful of K-dramas featuring LGBTQ+ characters. Not to mention, openly queer K-pop idols or actors are virtually nonexistent. Yes, there is Hong Seok Cheon, an actor who bravely came out in 2000, but his journey was not without consequences. He faced severe backlash, being fired from all of his television shows and programs and enduring years of a professional hiatus. Even now, he remains "the only" prominent gay actor in South Korea.
Adding insult to injury, just recently, the Incheon Women's Film Festival Organising Committee disclosed that the Incheon City government attempted to exert pressure to prohibit the screening of LGBTQ+ themed movies. So, in the case of "XO, Kitty," finding someone like Q in Korea who is openly queer is like searching for a needle in a haystack. Even for me, most of my queer friends are those I've met through my work at Pride. And even many of them are still in the closet to society, facing the daily struggle of hiding their true selves.
Sure, LGBTQ+ visibility is slowly increasing in both K-pop and K-dramas. We see idols proudly holding up Pride flags during their world tours, dropping subtle hints of queerness in their songs, and giving interviews that seem to support LGBTQ+ fans. It's no wonder global K-pop fans celebrate these moments. But here's the kicker: when these idols return to Korea, you won't hear a peep about it in the local media or from the celebrities themselves.
"The fight for acceptance and equality continues in Korea."
That's why I believe that despite not fully reflecting the reality on the ground, "XO, Kitty" marks a significant step in the journey towards advancing LGBTQ+ rights in South Korea. It shines a spotlight on the struggles faced by the LGBTQ+ community, redirecting international attention to the state of queer rights in Korea. But more importantly, I hope it serves as a wake-up call for Koreans, showing them what the international standard is when it comes to LGBTQ+ rights, and that many global viewers would like to see more of these queer portrayals from South Korean pop culture.
Above all, I hope "XO, Kitty" acts as a reminder to both South Koreans and international fans that despite its rising global star, South Korea still has deep-rooted issues that need attention and change.
So, when you indulge in your favourite K-dramas or dance along to those infectious K-pop beats, please keep in mind that the fight for acceptance and equality continues in Korea. We must use our voices to support and uplift those fighting for acceptance and equality, both within the industry and in society at large.
Image Source: Netflix / Park Young-Sol