2008 Autumn Trend, Ribbons in Hair, Bow Alice Bands, Luella, Marc by Marc Jacobs
Trend Alert: Bow Alice Bands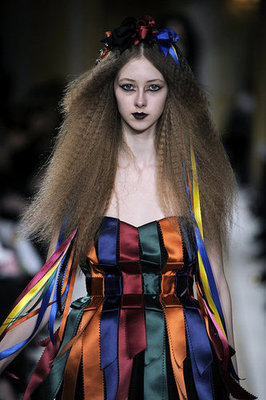 Ever since Gossip Girl hit our screens last Spring I have considered alice bands in a whole new light. Originally reserved for young school girls who also wore knee-high socks, bows appeared on the catwalk this season at Luella and Marc by Marc Jacobs.
I have a slight accessory obsession so any excuse to add to it is welcome in my eyes so I'm currently building up an alice band collection. Bows are always good fun in my opinion as they make me feel a little bit like Minnie Mouse (never a bad thing!).
Most of you said you'd wear the trend and Lauren Conrad wore a bow in her hair in an episode of The Hills. So quick! Get in on the trend before everybody else does.