2011 Halloween Costume Ideas
Halloween Costume Idea: Peacock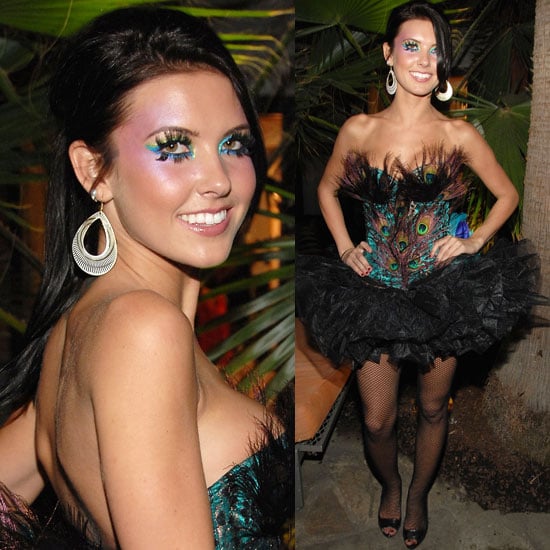 The costume: Peacock
Take a cue from Audrina Patridge in 2008 who wore this colourful peacock getup to an MTV party in Los Angeles. This fun and festive fancy dress is sexy, flirty, and allows you to get your feathers in a ruffle over your hair, makeup, and outfit.
Hair and makeup: Either sport an updo, ponytail, or half-up-half-down style to show off your neckline. As for makeup, choose an illuminating base, feathery eyelashes for your top and bottom lashes, and add bright pinks, yellows, golds, blues, and greens to your eyes and lips.
What to wear: Either a black cocktail dress that you can adorn with feathers, or buy a great-looking costume like this one Audrina is wearing for £169.99. For something more inexpensive, this one is also cute for £28.99. Since it's likely to be cold outside, wear black tights or fishnets, black patent shoes, and dress gloves.
Take it to the next level: Wear fun, feather earrings or put feather hair extensions in your hair. This is your night to shine!