3 Ways to Style Bangs
3 Ways to Style Your Fringe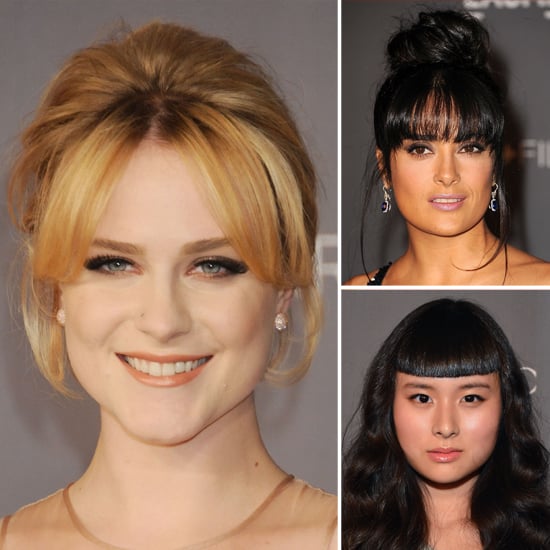 At the LACMA Gala, the red carpet was filled with fancy fringe (and we're not just talking about the attire). Evan Rachel Wood, Salma Hayek, and Asia Chow were among the many who sported banged hairstyles. Get ideas for wearing your bangs proudly to your next formal affair:
If you're in the midst of growing out your bangs, choose Evan's parted style. It is the perfect choice when bangs have gotten too long to keep hair out of your eyes.
Salma went for a more mussed updo, with long tendrils pulled out of her ballerina bun. Try this piecey look if the shorter hair around your face won't quite reach into a pinned-up style or high ponytail.
For blunt bangs, go the retro route like Asia. Her straight-cropped fringe is reminiscent of Bettie Page or Louise Brooks and works well with cascading waves.
Insider Tip: No matter how you style your bangs, remember to apply hair spray to your comb or fingers first in order to avoid a face full of unwanted shine.