5 Simple Ways to Look Even Better in 2012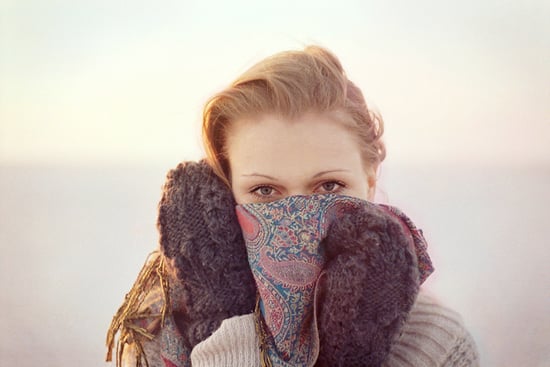 Making New Year's resolutions is one thing, but making changes that take little effort but have a huge beauty payoff? Now that's something to celebrate. Whether you're looking to banish bikini-line bumps for good, to have stronger nails, or to get that glowing complexion, these straight-from-the-experts tips will give you guidance. Read more to get started.
Have longer, stronger hair
"Concentrate on protecting your hair from the elements," says celebrity colorist Rita Hazan. "If you color your hair, use shampoos and conditioners for color-treated hair. I also always recommend that my clients use a hair mask at least once a week and try to use an overnight treatment — these really condition and protect the hair, and they make a world of difference in hair health and quality."
Take your vitamins
Looking for a fresher, more even skin tone? "Look for vitamin C or its derivatives in all beauty products," says Keijun Koh, a product development manager at USANA Health Sciences. Used topically, vitamin C can lighten dark spots, encourage collagen production, and control excess sebum. Adding more to your diet can help, too. "Because vitamin C is water-soluble and does not stay in the body very long, make sure you consume enough vitamin C in every meal," Koh adds. "It's vulnerable to heat, so choose fresh foods and ingredients that you don't have to cook." Potatoes, sweet potatoes, lotus root, and rose hip tea are all good choices. A supplement can help as well.
Stop ingrown hairs
Even healthy skin has bacteria that can lead to red bumps after hair removal. If you shave, move the razor with the grain of your hair — that is, in the direction of hair growth. You can treat and prevent ingrowns by using a product with salicylic acid in it (yes, the same ingredient that treats blackheads). Prefer waxing? "Make sure to prevent bumps by using a body wash that has an antibacterial agent such as tea tree oil in it," advises Katherine Goldman of Stript Wax Bar.
Grow healthy nails
Along with using hand cream, pay attention to your cuticles — particularly during these colder months. "If you want healthier nails, use Red Carpet Manicure's Revitalize cuticle oil ($4) every day," says celebrity manicurist Elle, who's worked with stars like Jennifer Hudson. "It keeps your nails and cuticles supple as well as flexible."
Become your own esthetician
Going to a facialist isn't necessary if you want a better complexion, says L'Oréal Paris consulting dermatologist Dr. Gervaise Gerstner. "Do at-home peels," she says. "Get 20 percent glycolic pads for at-home use three nights a week." To give tired skin a boost, she recommends using illuminating products. Two to try: L'Oréal Paris Youth Code Dark Spot Correcting & Illuminating Day Cream or Estee Lauder Idealist.
Source: Mitya Kuznetsov