5 Ways to Beautify While You Sleep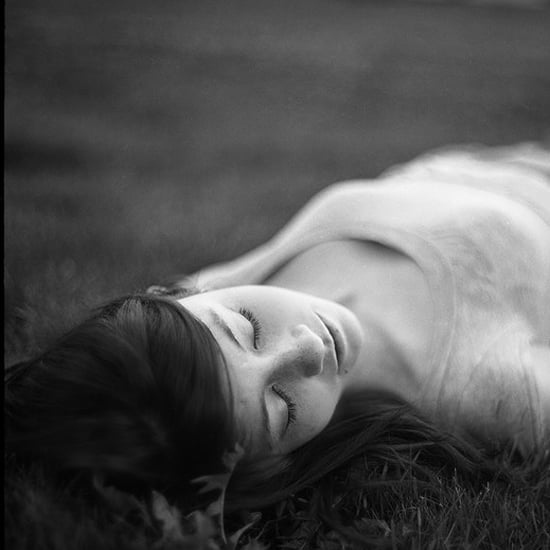 Sometimes there isn't enough time in the day to do all the steps in your beauty routine — cleansing, exfoliating, toning, masking, moisturizing, (whew). So why not maximize your schedule and let the products do all the heavy lifting while you snooze? Just add these simple steps and products to your nighttime regimen, and you can wake up one step closer to a more polished look. Discover which overnight treatments are so easy you can do them with your eyes closed when you keep reading.
Moisture overload: When it comes to moisturizing creams the possibilities can be overwhelming. Look for hyaluronic acid for a moisturizing treatment, glycolic acid for an exfoliating and brightening effect, or an antioxidant-rich formula (with vitamin A) for skin renewal or antiaging. But remember that a cream can't do its job as well if you don't start with a clean slate, so washing your face is an essential first step.
Scream for eye cream: No matter how early you climb into bed, eye cream is a great way to avoid bags and discoloration. Because the skin underneath your peepers is the thinnest area on your face, the more moisturizing the better.
Acne be gone: Those pimples don't stand a chance when you reach for a spot treatment at night. Look for formulas with salicylic acid, benzoyl peroxide, or zinc, which will have lots of time to work nicely while you get your eight . . . er, six hours in.
Lip service: Use an exfoliating scrub (or a few swipes of your toothbrush) to remove dead skin and flakes. Then add your favorite lip balm to prepare for your good night kiss.
Stocking feet: For scaly feet and calluses, use a pumice stone in the shower a few times a week and then slather on your favorite thick body butter. Slip on some socks as you catch your heavy Zs to reveal supple soles in the morning. This trick works for hands, too. You can even add in a few drops of oil for cuticle care.
Source: Flickr User vonSchnauzer