50 Fashion Designers You Should Know Book Review 2010-04-03 06:00:00
Fab Read: Fifty Fashion Designers You Should Know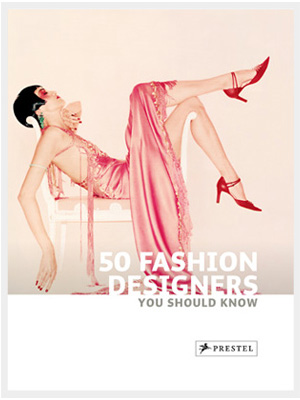 I am extremely intrigued by fashion history and am always reading fashion autobiographies. Therefore, when I heard about the latest book by Simone Werle, 50 Fashion Designers You Should Know (£13.99), I couldn't wait to get my hands on it.
The book is packed with information, but not so big that you couldn't carry it in your handbag for a long journey (I did). It's literally a who's who of fashion from some of the first big fashion designers like Paul Poiret and Madeleine Vionnet, to more modern names still working today including Stella McCartney, Hedi Slimane and Marc Jacobs.
For each designer, Werle provides a one page summary of their work and a timeline charting their lifetime in relation to other key figures and events of the era. There are also beautiful carefully chosen images in the book showing examples of each designers work.
It's really easy to read and is well broken down providing a great resource for those looking to expand their knowledge of fashion history. The names chosen are interesting and are a good representation of the past 120 years in fashion design.