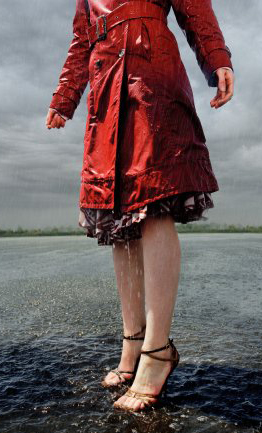 We're pretty accustomed to rain here in Blighty. Even though it's late August we're still experiencing April showers and learning how to dress for this weather is never easy.
An umbrella is a handbag essential here in the UK but I can never seem to remember where I left mine, perhaps I need one for every handbag in order to co-ordinate!
Although a black umbrella is a classic, I think it's much more fun to brighten up a dull, grey day with a bright coloured version! Alternatively opt for a transparent version and act like the Queen.
See below for some of the great umbrellas currently available, who says being practical can't be chic?