7 Reasons Why Harry Styles Earned His British Style Award
Scoff if you will, but as far as we're concerned Harry Styles is entirely deserving of the British Style Award he won at Monday night's British Fashion Awards.
Styles beat out Kate Moss, David Beckham, Kate Middleton, and Cara Delevingne for the trophy, which "recognises an individual who most embodies the spirit of London and is an international ambassador for London as a leading creative fashion capital." Alexa Chung had won the award, which allows the public to cast votes, for the past three years in a row.
What evidence do we have that Styles has earned this trophy, you ask? Click on for some of the singer's most stylish moments of 2013.
The Time His Jeans Were Genius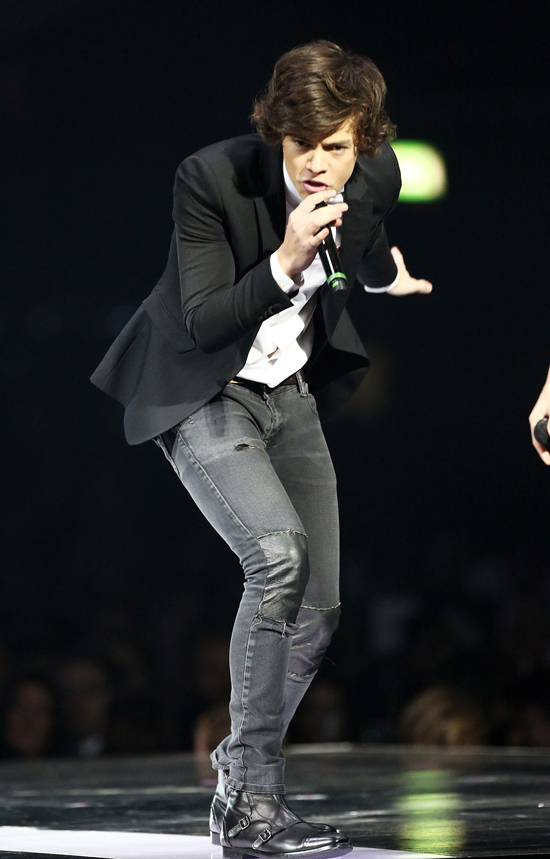 Ridiculously skinny jeans on a musician are cool. But it's even cooler when they have leather knee patches, like the pair Styles wore onstage at the Brit Awards.
The Time He Went Mad For Plaid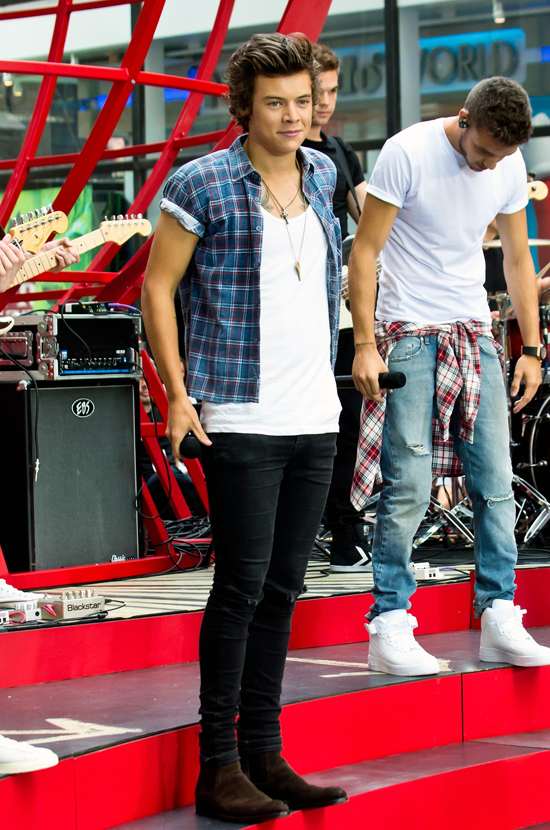 We defy you to name another man on the planet who could get away with wearing a shirt this small on The Today Show.
The Time He Wore Leopard Print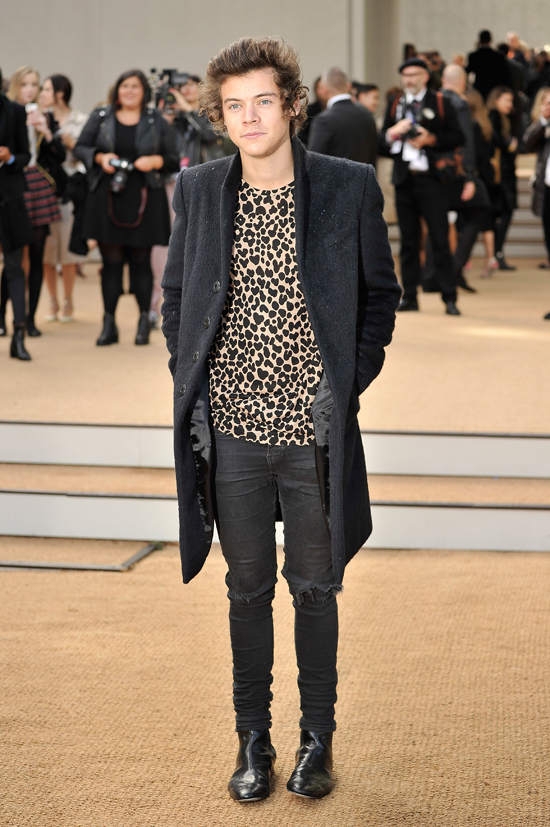 Who wants to wear a boring sweater to the Burberry show at London Fashion Week when there's this leopard-spotted sweater to try?
The Time He Wore This Sensible Shirt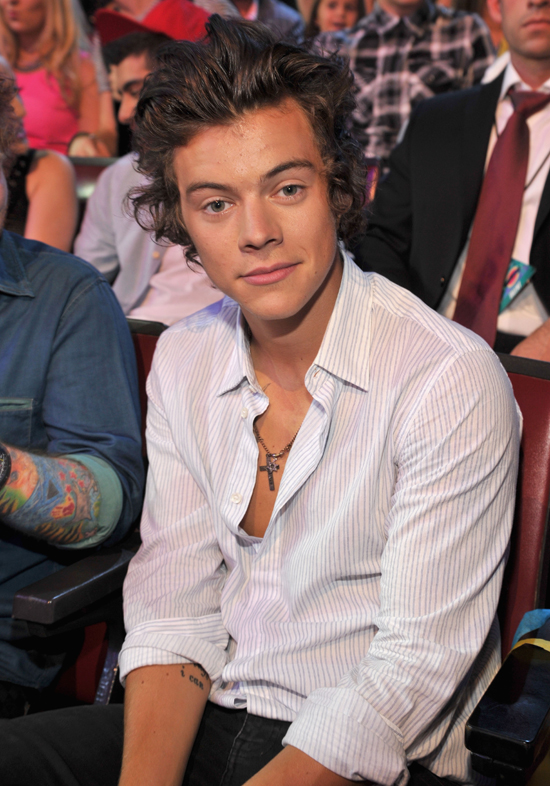 There's no point in making a big, formal fuss for the Teen Choice Awards. Plus, if he'd worn a suit, twerking would have been a lot harder . . .

Source: Zap2It
The Time He Went Super Casual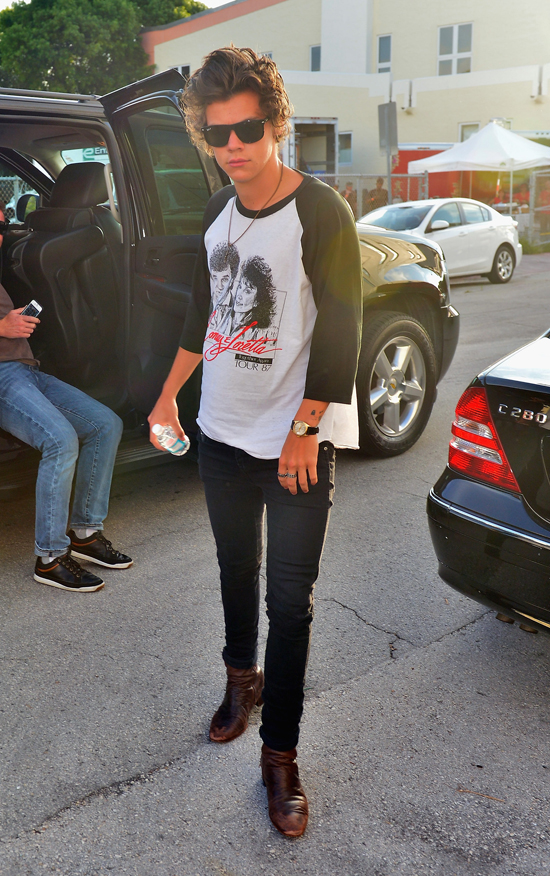 Most men would shy away from a three-quarter-length baseball tee. But Styles, as we know, is not most men.
The Time His Lapel Pin Dictated Everyone Else's Outfits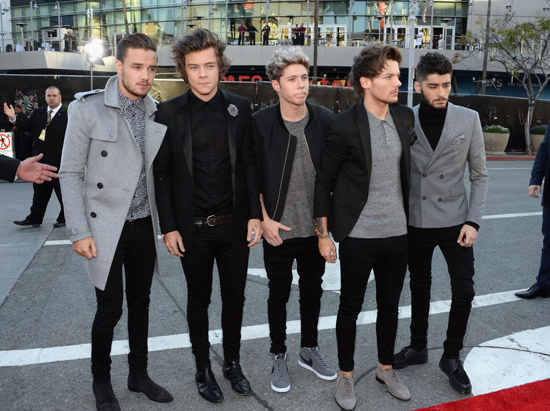 Here's how we imagine the conversation the One Direction boys had before the American Music Awards went down:
Harry: "Well, I'm going to wear a grey flower thing."
Liam, Niall, Louis, and Zyan in unison: "Grey it is!"
The Time He Won That Style Award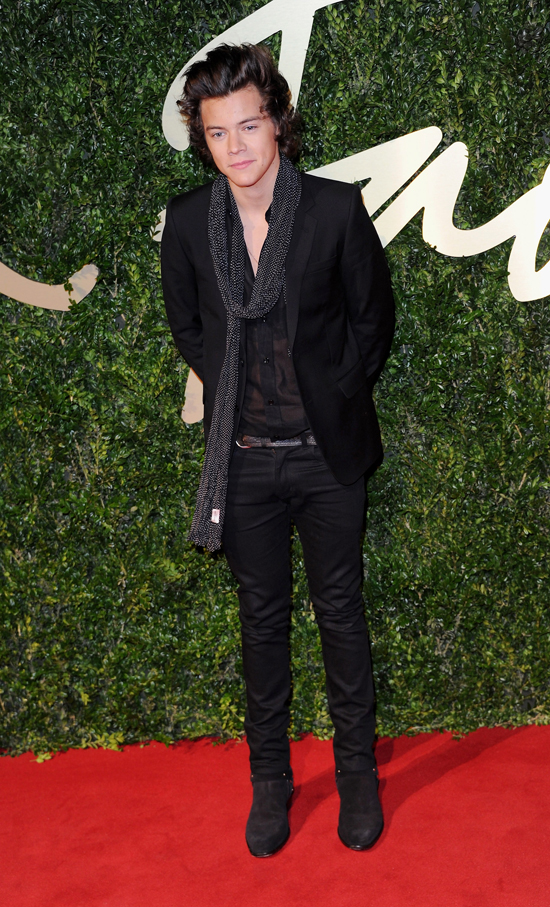 Of course, Styles continued his winning streak last night at the place where it mattered most: the BFA red carpet. Here's to you, Mr. Styles.
Source: Getty