Adult Siblings Dressing Alike
Do You and Your Siblings Dress Alike?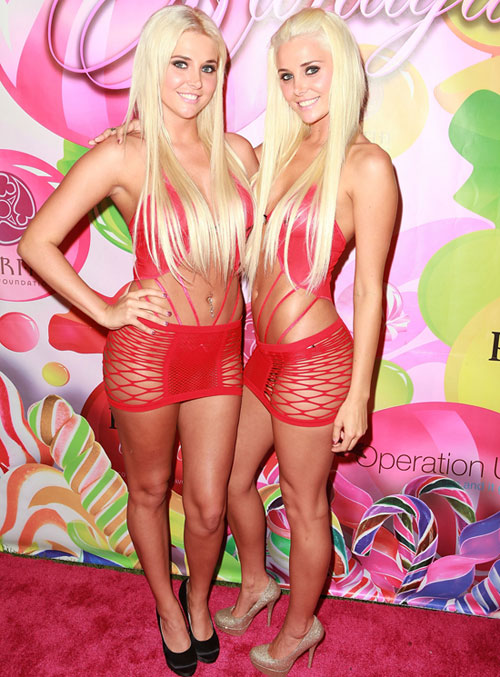 Sexy models Kristina Shannon and Karissa Shannon posed together at an event at the Playboy Mansion in California a couple of weeks ago dressed in scantily clad matching outfits with different colour shoes. It got me thinking that even though my sister and I are six years apart, we often dress similarly, too, but add our own twist to things. I like how the girls wear different shoes and have their hair done slightly different to showcase their uniqueness. Dressing alike seems like it could be both a hassle and fun at the same time. Do you and your siblings dress the same?