Is it Alber Elbaz or Ricardo Tisci for Dior?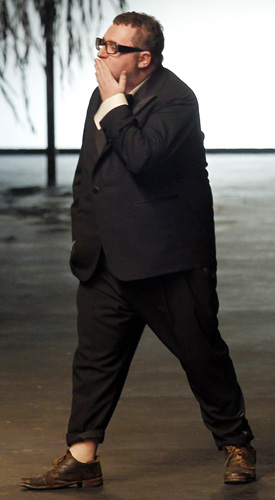 Twitter has a lot to answer for. The social networking site is a breeding ground for rumours, and this week it's all about whispers of the new creative director at Dior. John Galliano was fired from the label last week, and everyone has been speculating ever since on his successor.
The favourites at the moment seem to be Haider Ackermann, Alber Elbaz and Ricardo Tisci, with the latter two being the most spoken about in the last 24 hours. Derek Blasberg got tongues wagging when he tweeted last night, "I was just told backstage at the @KatyPerry concert (of all places!) that Riccardo Tisci is CONFIRMED at Dior."
Meanwhile, Style.com tweeted, "Not to add to the Dior rumor mill, but people in Paris are asking, why has the Lanvin team been in tears all day?" It seems like it might be all change in Paris as new names are being thrown around at so many of the major fashion houses. Jason Wu sat front row at Lanvin which is suggesting that he might be about to take on a role there.
The anticipation is killing me, and unfortunately French law means that Dior cannot announce the new designer until Galliano has been completely dismissed from the label, which could take weeks. Who would you like to see take on the position?