Alexa Chung Saw "the Longest Nose in the History of Noses" Last Weekend
Alexa Chung Saw "the Longest Nose in the History of Noses" Last Weekend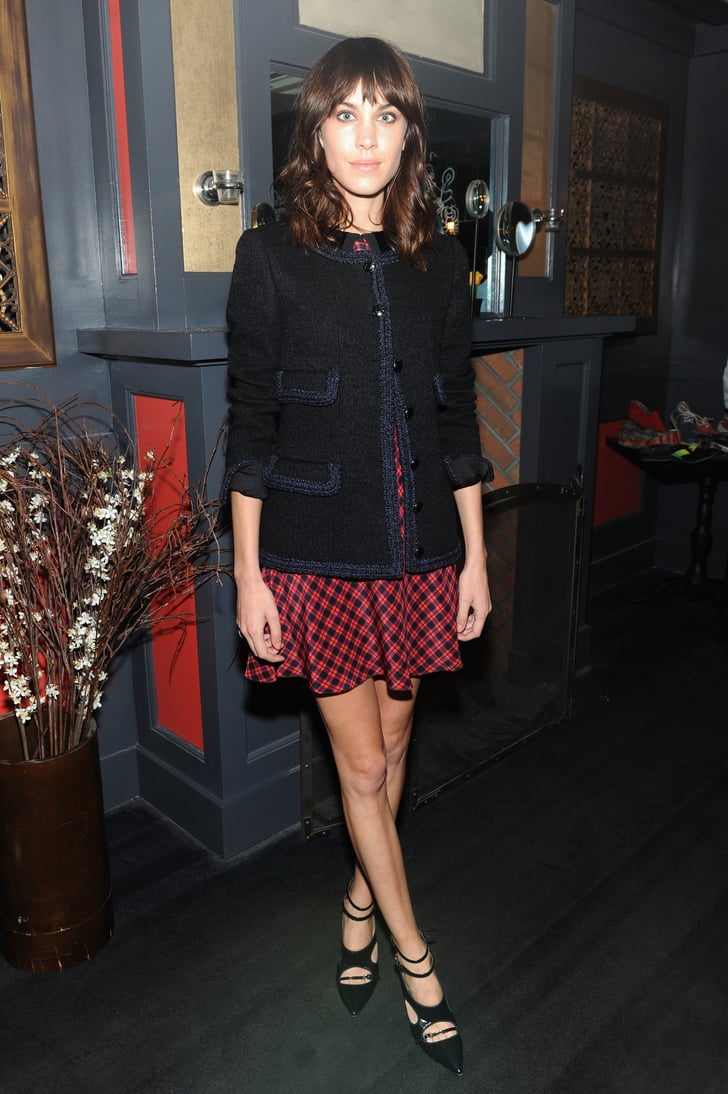 In honour of It, Alexa Chung's prettily pink book of photographs, doodles, and tips on topics ranging from the proper approach to getting dressed in the morning to her favourite book and film characters, we quizzed the DJ-cum-girl-about-town about that certain je ne sais quoi factor in all manners of things. Herewith, her thoughts on . . .
The It vacation spot:
"Maybe Disneyland? That'd be cool [because] you can wear ears around and go on the runaway train."
The It accessory:
"I have a big collection of sunglasses, but I always lose them as frequently as I buy them, so now I've realized it's not worth spending that much money on them. I'm just going to lose them in the back of the taxis. I like cat eye-shaped ones, and that's kind of it. Maybe a good pair of circular ones like John Lennon."
The It animal:
"I like thin skinny [dogs] like whippets or greyhounds. I met one this weekend, and it had the longest nose in the history of noses. I really liked him. Horses are probably the ones for me. I love them. They're beautiful, you can ride them, they make a cool sound like they're tap-dancing all the time, and you can braid their hair."
The It ride:
"I like getting on the back of my friend's Vespa. That's my favourite way to travel, and we sing songs as we go along. I haven't yet felt the brutal smack of wind in my face thus far; I've just been singing. That's my favourite. You can goof around and look great doing it. But sometimes stupid in a helmut."
The It drink:
"I really like a glass of Malbec."
The It piece for Autumn 2013:
"I don't really shop in the future, and this is a question I get asked frequently but can never answer. I'm really not forward-thinking. I don't have the foresight to plan for the season ahead, which is really quite an American thing. In London, the clothing you'd see in a shop is what you're wearing, while in America you see the Autumn pieces in the height of Summer. I'm not of the mentality to buy something and save it for when it's cold. It's just not in my nature."
The It gift to give:
"I'm actually really terrible at that as well, as you can imagine. I'm just always so busy, I can't even think about the next day and I'm not very good at it. I don't think about the future. I do like going to Evolution in New York. They have weird stuff so people wind up with things like stuffed toads. It's a taxidermy, novel thing."