Alexander McQueen Brand to Continue
Fab Flash: Alexander McQueen Business to Continue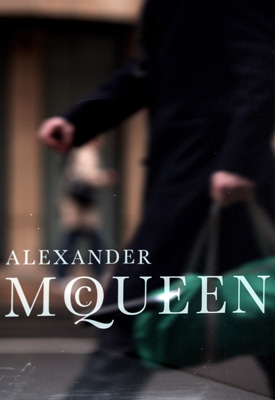 Yesterday the post mortem results on Lee McQueen were announced confirming that he did commit suicide and thus died as a result of asphyxiation and hanging. This morning, the Gucci group, which have a 51 percent stake in McQueen's company, have announced that the brand will continue despite the designers death.
Robert Polet, president and chief executive officer of Gucci Group commented, "We believe in the future of the brand. Lee was very proud of the people working in his company, and so am I." According to the latest figures, McQueen's business had weathered the recession storm pretty well with sales in excess of £23 million in 2008 as they opened boutiques in Las Vegas and Los Angeles.
There is no word on plans for a funeral yet, although it is expected to be small and intimate. There is also no update on whether his Autumn collection will be shown as it is rumoured to be almost complete.