Alexander McQueen Gaga Tribute Planned and Sales Rise
Fab Flash: Alexander McQueen Update
I am still struggling to believe that one of the UK's greatest design talents is no longer with us. Last week, I broke the sad news that Lee Alexander McQueen had been found dead at his London home and since then tributes have been heard around the world.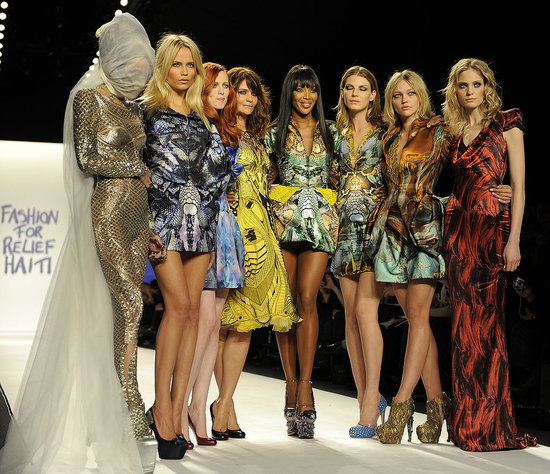 This weekend, the first of the Fashion for Relief Haiti shows took place in New York (the second will take place during London Fashion Week) which was an ode to the late designer. The event which was lead by Naomi Campbell also starred Daphne Guinness and Helena Christensen. Another tribute looks likely to take place tomorrow night at the 2010 Brit awards where Lady Gaga is expected to dedicate a special performance to Mr.McQueen. To find out how the public has been paying their respects to the designer, just read more.
The McQ presentation which was planned to take place in New York was canceled and it is still unclear what will become of his mainline Autumn collection. According to sources, the line was basically finished and final fittings were completed just before his death. A post mortem is due to take place today which is expected to confirm that he committed suicide.
Whilst celebrities, editors and fashionistas are paying tribute, shoppers are also finding their own ways to show their final respects to the British designer. There has reportedly been a rise in sales of his pieces particularly the iconic skull print scarf which retails from £110. Have you rushed out to buy a piece of McQueen?