Alexander McQueen Label Under Direction From Sarah Burton
Fab Flash: Alexander McQueen's Successor is Named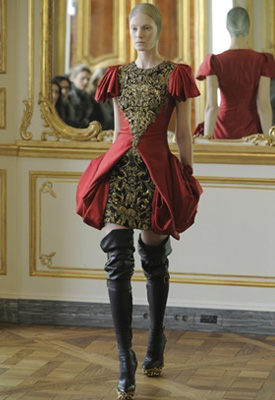 After much speculation with various names being thrown around, Alexander McQueen's successor has been named. The role has been awarded to Sarah Burton who was McQueen's right hand woman. Burton has been working at McQueen since 1996 and became head of womenswear in 2000.
She commented, "The creation of modern, beautifully crafted clothes was at the heart of Lee's vision. I intend to stay true to his legacy." Following McQueen's sudden death in February, Burton completed his Autumn '10 collection which was met with critical acclaim.
The Gucci group announced plans to keep the label going shortly after McQueen's suicide. Burton will present her first collection as creative director, a pre collection, in June and the Spring line at Paris Fashion Week in October.