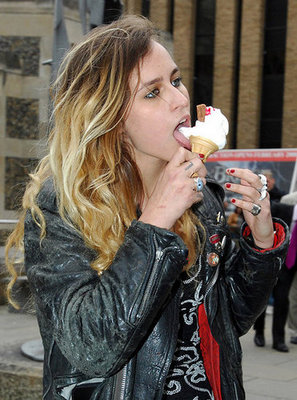 Alice Dellal is lining up a busy year for herself. She has already been announced as the new face of Agent Provocateur following a dispute between Agent Provocateur and Lily Allen, and today it was revealed that she would be the star of Mango's denim line.
She is the daughter of Brazilian model Andrea Dellal and BFF with Lizzie Jagger and is quickly becoming famous for her quirky, rock style and edgy haircut.
However, she has not won over all the press. The Guardian featured her in The Measure this weekend stating, "Alice Dellal Aka the new face of Agent Provocateur. Another totally random punk-rock party girl with a strange haircut - just what the world needs." Ah well, you win some you lose some!