Alicia Drake The Beautiful Fall Karl Lagerfeld
Fab Flash: Karl Lagerfeld Fights The Beautiful Fall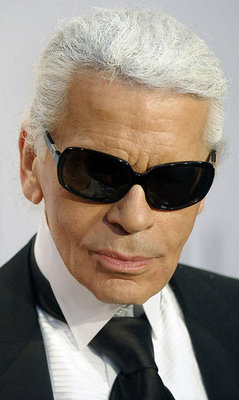 This summer one of my favourite reads has been The Beautiful Fall by Alicia Drake. The book is incredibly well researched and reveals truths about Yves Saint Laurent and Karl Lagerfeld. Despite the latter coming off better, it seems it isn't exactly top of his Summer read recommendations.
Lagerfeld is cagey about the past even famously lying about his age so it's not a huge surprise that he is unhappy about the publication of this book. Following it's success in the UK, Drake wants to release the book in France (where much of the action is set) but Lagerfeld isn't happy about this and has labeled the writer 'Drake-ula'.
He described the book to Nouvel Observateur magazine, "It's a rubbish book by a mediocrity with the testimonies of a bunch of losers, most often ones that I fired," and complained directly to Drake that it's "more based on suppositions and improvised conclusions than on truth".
Abel Gerschenfeld, Drake's editor at the Denoël publishing house, is concerned as the book begins to be analysed by Lagerfeld's lawyers. "I don't know what to expect. But I hope it's not a lawsuit. I'm not completely sure Lagerfeld's grievances are rational: he is the hero of this book."