All of Lady Gaga's VMA Costume Changes Deserve Some Serious Applause
All of Lady Gaga's VMA Costume Changes Deserve Some Serious Applause
She asked for applause, and applause she got. After walking the red carpet at the MTV Video Music Awards, Lady Gaga performed her new single "Applause" — and her opening act involved almost as many costume changes as the song's fashion-filled music video. Here, a breakdown of everything Gaga wore on stage at the VMAs.

First, there was an all-white ensemble that looked like nothing so much as a futuristic couture nun's habit.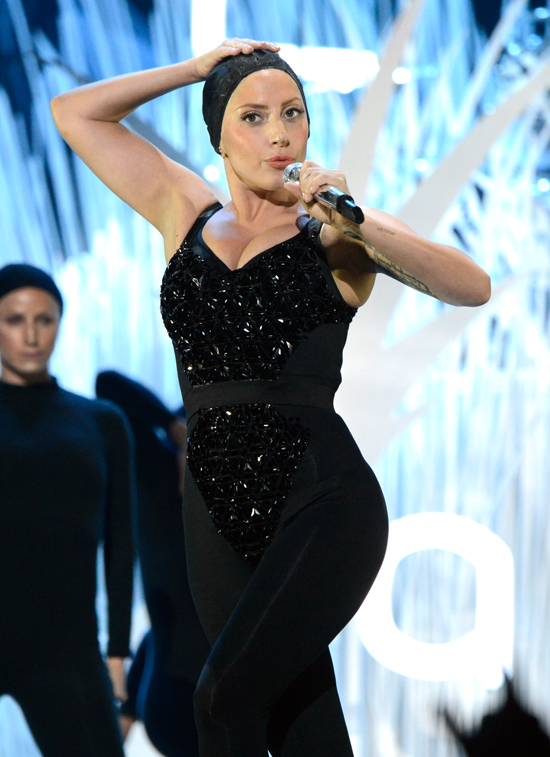 The all-white garment tore away to reveal a rhinestone-studded black catsuit.

Dancers helped transform the catsuit with the addition of a platinum-blond wig, a purple skirt, and a coordinating jacket with some serious shoulder pads.

Soon the suit came off, and on went a little face paint and a new blond wig. But that wig didn't stay there for long.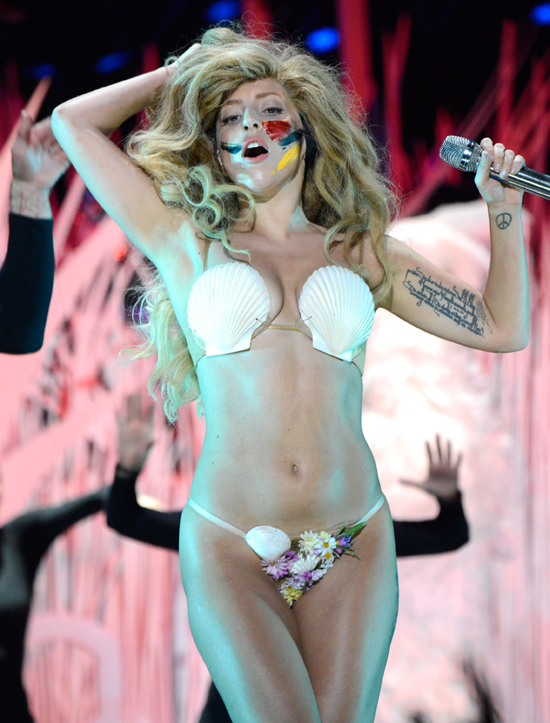 Finally, Gaga took off even the black catsuit in favor of a white clamshell bra and a thong covered in flowers.

And the crowd, quite naturally, went wild.