Allegra Hicks Spring 2009 Collection
Lucky me — yesterday I was able to attend a viewing of the new sophisticated Spring 2009 Allegra Hicks collection. The designer who originally became famous for her long, luxe kaftans, now has a complete line of holiday-wear ranging from cover-ups to cocktail dresses. The inspiration from the collection comes from nature, specifically, the various colours and patters of butterflies.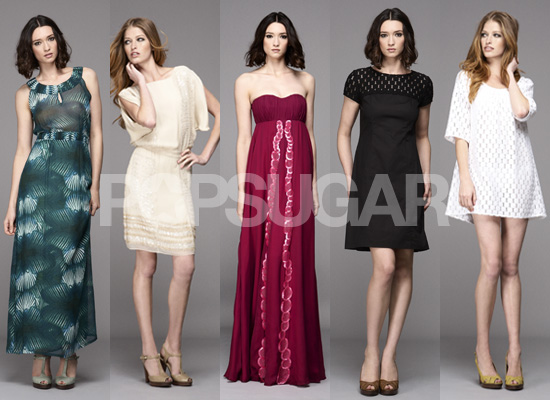 The stand-out pieces included a vintage-inspired white lacey Camilla Dress which reminded me a lot of something designed by Milly. I also really loved the soft, lightweight fabric of this Esmirelda Silk Jersey Top and Dress. These items are ideal for jet setters, because they can be packed up into a ball without showing any signs of wrinkling whatsoever!
To find out all about my favorite piece and for more about the long-haired model in these photos, read more.
Despite all of the gorgeous new items, my absolute favourite design was the Yana Dress because of the pale colour and the shape. It has that classy heir of elegance without looking like you're trying too hard, which makes it perfect for a semi-formal event in a warm destination. The tapered waist creates a shapely silhouette and the shimmer makes it dressy.
Also, doesn't it look gorgeous on Heide Lindgren? It looks like this 8th and Ocean up and comer is scoring herself some big-time ads! Which is your favorite new Allegra Hicks item?