Amanda Seyfried's Purple Lipstick and Shoes
What Do You Think of Amanda Seyfried's Matchy-Matchy Style?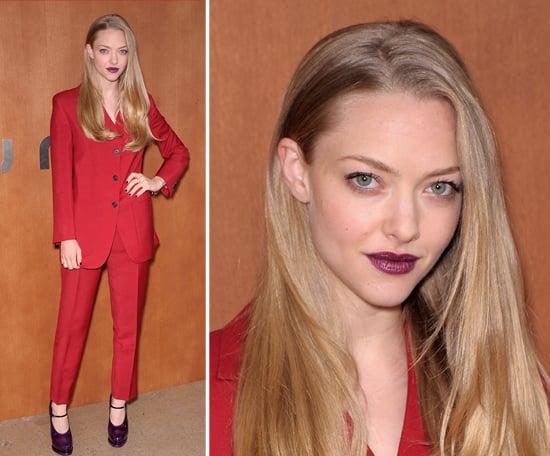 It's nothing new to match one's lipstick to one's dress, but while the general rule of thumb is to keep the rest of your ensemble relatively subdued, Amanda Seyfried was all about breaking the rules. At the Miu Miu show earlier today during Paris Fashion Week, the actress coupled a bold purple lipstick with an equally intense pair of purple Prada Mary Janes. Instead of going with a more staid outfit choice, however, Amanda livened things up with a bright red pantsuit. There's never a better time to experiment with daring color choices than at a fashion show, but is Amanda's coordinating palette more of a clash than a smash?