Amber Valletta Launches Clothing Line with Monrow
On Our Radar: Amber Valletta Launches Clothing Line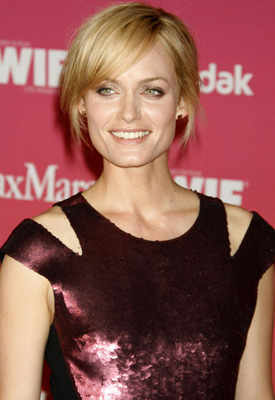 Another model has joined the designing ranks this morning as Amber Valletta announces plans for a clothing line. Amber joins Erin Wasson, Elle Macpherson and Kate Moss as someone who has gone from appearing on the catwalk to creating stylish pieces.
Amber has teamed up with sportswear brand Monrow for her first design venture which will launch in November this year. She confessed to WWD, "I never thought about designing at all. If anything, maybe I would have done some kind of a children's line because I love shopping with my son."
She began a relationship with Monrow designers Michelle Wenke and Megan George through friends and has now designed a range which includes pieces to layer, jumpsuits, dresses, blazers and a cape! Amber has tried to keep the line affordable adding, "I'm not interested in making clothes that are not accessible." The collaboration is not a one off as the model and brand have already begun working on the next season. How do you feel about this collaboration?