American Apparel on Verge of Bankruptcy
Fab Flash: American Apparel Faces Financial Problems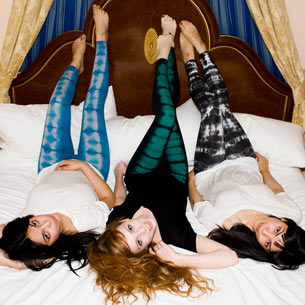 Reports today are suggesting that US High Street store American Apparel are in some financial difficulty. The clothing company, famed for it's risque ad campaigns, has failed to file 6 months of financial reports and is in danger of being de-listed by the New York Stock Exchange.
It has been experiencing a decrease in revenue since 2008. They currently have two different accounting firms trying to make sense of their situation, but it doesn't look good for the future. CEO Dov Charney claims to not know anything about the current problems and is being accused of burying his head in the sand.
I really like American Apparel and am a big fan of their leggings, so would be sad to see them disappear. How about you – are you a fan of this store?