American Music Awards: Selena Gomez
Selena Gomez joined a bevy of other AMA beauties in channeling the style of a bygone era. She went with Veronica Lake waves, soft focus makeup, and a pearlescent champagne silk dress complete with fringed tie at the waist. Selena is always appropriately dressed, and her best ensembles often pay homage to the Roaring '20s. But did this look hit a high note, or do you find the young singer's outfit a little off-key?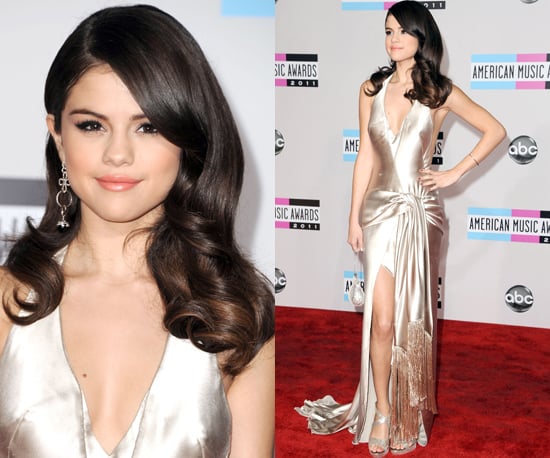 Vote on all of our American Music Awards polls here!

Source: American Music Awards: Selena Gomez