Amy Winehouse at the Brit Awards 2008
Brit Awards 2008: Which Amy Winehouse Outfit Did You Prefer?
Amy Winehouse did two amazing performances at the Brit Awards this evening, it was great to hear her back on form and looking slightly better too. She wore different outfits for her performances, a tartan corset for Valerie which she performed with Mark Ronson and an LBD (little black dress) for Love is a losing game. Which did you prefer?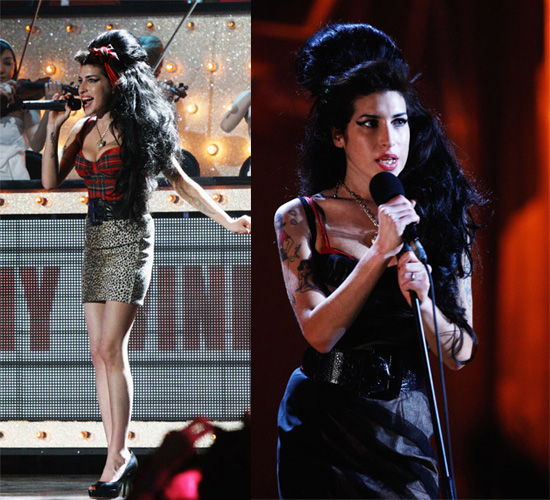 Take all my Brit Awards Red Carpet Polls here!
Source