Amy Winehouse Designs Clothing with Fred Perry for Autumn 2010 2010-03-11 00:56:30
On Our Radar: Amy Winehouse Designs Clothing Line
Amy Winehouse loves Fred Perry polo shirts. She is regularly spotted out and about in the sporty style so it's not surprising that the brand wants to cash in on her influence. The singer has created a 17 piece collection for Fred Perry that is due in store in September and is mainly produced from a colour palette of black and pink. It includes dresses, pencil skirts and capri pants (which are all key pieces for Amy). Richard Martin, Fred Perry's marketing director explained, "Amy has a unique sense of style that reflects the brand's own historical reference points. She is a loyal fan of classic Fred Perry product, so that is what the designs were focused on developing."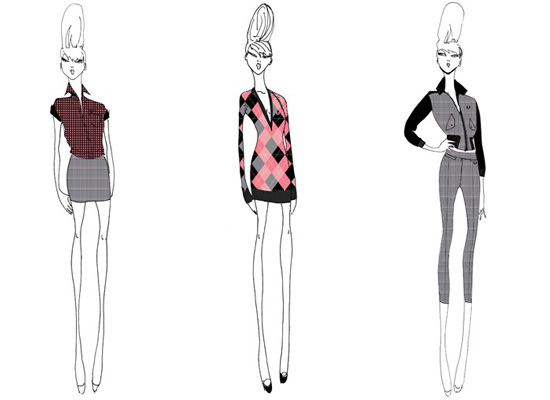 To find out more and for images, just read more.
Amy has been taking a break from the music world lately and is mainly in the public eye due to her court appearances or medical problems. However, Fred Perry insist that she has taken this collaboration very seriously and been hands-on. Martin explained, "We had three major design meetings where she was closely involved in product style selection and the application of fabric, color and styling details. Amy gave crucial input on proportion, color and fit. The range clearly has Amy's handwriting."