Ankle Boots With Curved Plastic Heel from And Other Stories
The Boot That's Business in the Front, Party in the Back!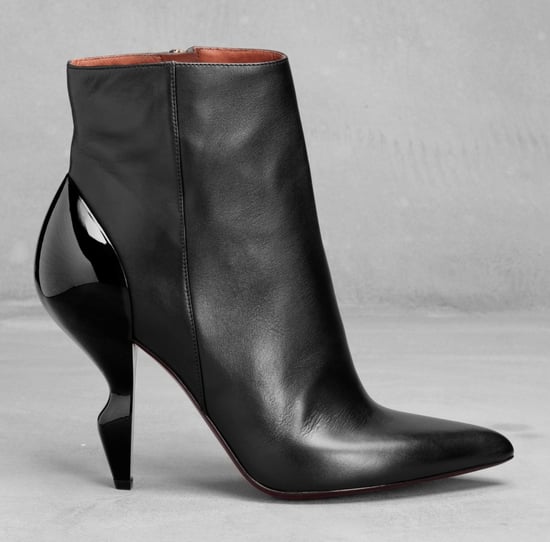 The piece: & Other Stories Sculpted Leather Ankle Boot
The price: £63 (originally £125)
Why we want it: From the front, these look like any other classic ankle boots. It's when you get to the back that things get interesting. The laquered, curved heel gives the timeless style a new lease on life, and there is absolutely no doubt these boots would quickly become a big talking point. If you're forced to stick to a strict dress code at work, wear them with a trouser suit. A boot like this gives you the chance to show off your sense of humour without annoying anyone in the boardroom too much. Out of work hours, they'd turn basics like skinny jeans into something far more special.