Anna Mouglals to Star in The Secret Story of Chanel and Stravinsky
Fab Flash: Anna Mouglalis to Star in Another Coco Chanel Biopic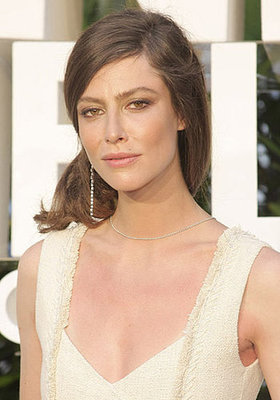 I am getting quite confused by the number of documentaries about Coco Chanel's life. Coco avant Chanel starring Audrey Tautou is currently being filmed but before that is even complete, plans for another film based on the life of Gabriella 'Coco' Chanel have been revealed.
The Secret Story of Chanel and Stravinsky (Chanel et Stravinsky, l'Histoire Secrete) will star Chanel muse Anna Mouglalis (pictured) as Coco. The film is set between 1913 to 1925 and portrays her relationship with Igor Stravinsky. Coco's love affair with the Russian composer has previously been documented in a book titled 'Coco and Ivor' by Chris Greenhalgh.
According to sources it will be directed by Jan Kounen and will star Mads Mikkelsen as Stravinsky.