Anti-UV Pill
Sunburns and UV Damage May Soon Be Less of a Problem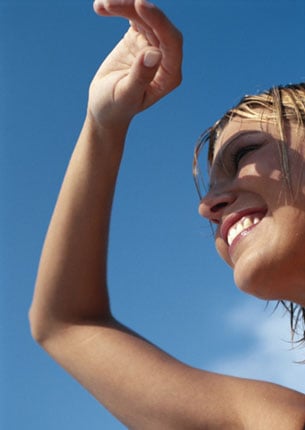 UK researchers are working on an anti-UV pill that gets skin cells to make their own natural "sunscreen," preventing wide-spectrum UV damage. The team leading the pill development expects to be testing it within the next two years and hopes to have it out on shelves within the next five. To find out how it works and what, exactly, is in it, just keep reading.
The active ingredient in the pill isn't some obscure synthetic lab creation. In fact, it's a common compound that corals manufacture to shield themselves from prolonged underwater light exposure.
We've long known that when other animals eat coral they also start making their own UV protectant, but human digestive enzymes destroy it before it can enter our bloodstreams and begin working. The team working to create the pill is just trying to find a way to protect the compound long enough for it to make it into our blood, and they believe they are close. Would you be willing to medicate yourself if it meant that UV rays couldn't harm you?

Source: Sunburns and UV Damage May Soon Be Less of a Problem