Ascot Amps Up Its Dress Code!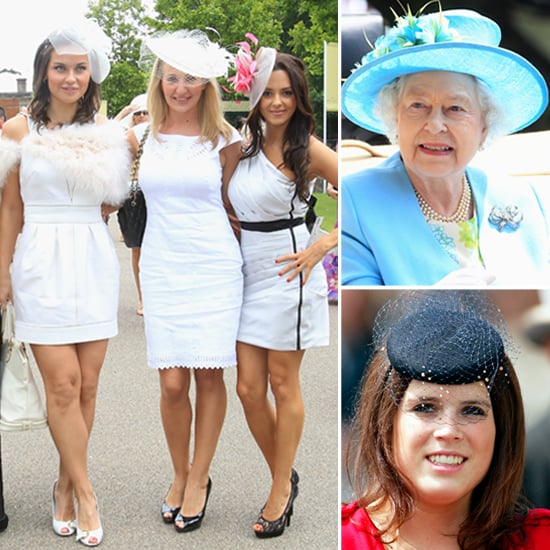 If you happen to fancy fascinators, you'll be sad to hear that they are no longer welcome at famous British horse-racing social fete, Ascot. Chief Executive Charles Barnett commented on the June 19th-23rd event which typically boasts about 300,000 attendees saying,

"We have worked extensively with experts in the world of fashion to define better what formal dress means. It isn't a question of elitism and not being modern in a world where there is less and less requirement to dress smartly — far from it. A morning suit can be purchased from British retailer Marks and Spencer for as little as £99, not far off the price of a branded sportswear top combined with trousers. We want to see modern and stylish dress at Royal Ascot, just within the parameters of formal wear, and the feedback we have received from our customers overwhelmingly supports that."
The organisers of Ascot have banned jeans, shorts, midriff baring pieces and any type of sportswear. For the ladies, short dresses are forbidden, as are strapless, halter, sheer, off the shoulder or spaghetti-strap tops/dresses (they must be one in thick or greater). The new requisites include: hats or a headpiece which have a base of 4 inches or more and trouser suits are welcome — as long as they match in material and colour.
For the gentlemen, a suit and tie in black or grey colours are required and they must include a waistcoat and tie (no cravats), a black or grey top hat (without any ribbons or bands) and black shoes. Hats can be removed inside of a restaurant, private box, private club or within any enclosed external seating area inside of the Royal Enclosure Garden (the inner circle of the grandstand). What are your thoughts on this new, strict dress code?