Ashish For Topshop Olympics Sporty Collection
Welcome the Olympics in Sporty Style Thanks to Ashish For Topshop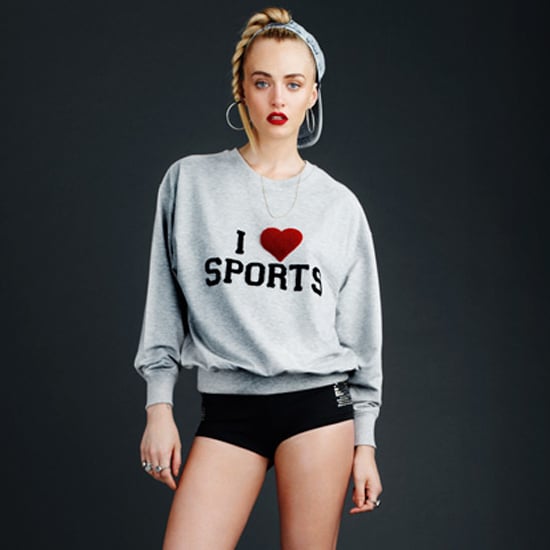 Ashish Gupta has once again shown off his trademark comic style with his eighth capsule collection for Topshop, which is appropriately sporty for the 2012 Olympics. The Delhi-born London Fashion Week designer's nine-piece range contains varsity jackets, slouchy sweat sets covered in flags, and tops emblazoned with slogans like 2nd Place, Don't Play Games, Loser and I Heart Sports, in marl greys and maroons. "King of Sequins" Ashish, who started collaborating with Topshop in 2004 after winning the New Generation sponsorship, said:
"I was rubbish at sports in school, and I was always the last one chosen for the football team! So I can relate to being the 'loser'! I want to celebrate the underdog, the runner up, the ones that don't get the medals."
Shop his latest line below and tell me how your wardrobe will capture the Olympics spirit!