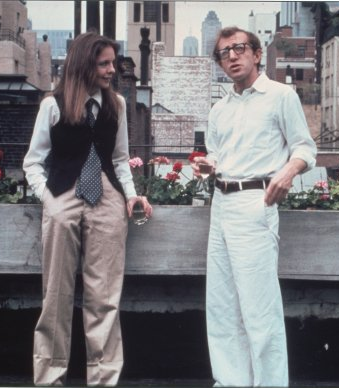 The costume designer for Annie Hall, Ruth Morley, essentially created androgynous dressing for women. Ok, not literally but Diane Keaton's title character shows how women can wear mens style clothes and still look stylish.
This season as chinos sneak back in to fashion Annie's style is relevant once again.
See below for a way to copy her signature androgynous look.