Back to Cool: Empire Records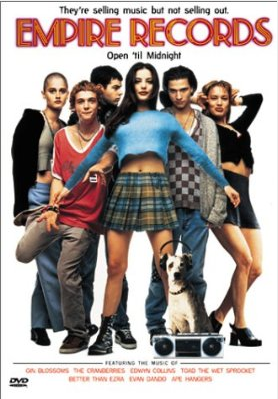 With the current '90s grunge revival comes Dr Martens, tartan skirts and big knitted jumpers. When I see this look I can't help but think of classic '90s movie Empire Records starring Liv Tyler as Corey.
Corey is a bit clueless but adored by the oh-so-cute A.J. even though she's lusting after rock star Rex Manning. I like Corey's cute take on grunge with tiny kilt and fluffy cropped jumper.
There's a lot of tartan around at the moment following it appearance on the catwalk at D&G and House of Holland.
Here's a way to copy her style.